American Samoa Travel Guide
Welcome to the taste2travel American Samoa Travel Guide!
Date Visited: October 2018
Introduction
American Samoa is an interesting anomaly, formerly part of a united Samoa, this US territory was created in 1899 (from the eastern islands of the Samoa archipelago) and ever since has belonged to, but isn't a part of, the United States.
Driving into the capital of Pago Pago from the airport, I was amazed by the incredible beautiful of the main island of Tutuila, which is the remnant of an ancient volcano that exploded millions of years ago. The landscape of Tutuila is spectacularly rugged and mountainous with everything clad in dense tropical rainforest vegetation. 
This narrow, emerald-coloured isle is home to 95% (56,000) of the total population, most of whom live on a narrow coastal plain along the south coast. The coast is dotted with sandy, palm-tree lined beaches, which are lapped by the pristine, translucent, blue waters of the Pacific ocean. It is a picture-postcard-perfect, south Pacific dream!
Due to the topography, the residents of American Samoa are very vulnerable to Tsunamis, with the last one striking on the 29th of September 2009. It was reported that "four tsunami waves, measuring 15 to 20 ft (4.5 to 6 m) high, and reaching up to a mile (1.6 km) inland" struck the island, killing at least 22 people.  
I also spent time on the very remote island of Ta'u, which is part of the beautiful Manu'a Islands. Ofu is the top destination in the Manu'a islands with flights just once a week on Thursdays (see the 'Getting Around' section below for more details).  
Tourism in the territory has been declining steadily over the years, with just 5,579 'genuine' tourists visiting in 2017. The territory is very quiet, with tiny Pago Pago feeling more like a sleepy, provincial town than a capital. While in American Samoa, I met few other travelers and most places I visited, I had to myself. The locals are wonderfully friendly and welcoming and life is relaxed and unhurried, making American Samoa an easy and enjoyable destination to explore.
Location
American Samoa is located in the centre of the South Pacific, east of the International Date Line and south of the equator. Its closest neighbour is Samoa which lies 125 km (78 miles) to the west, across the International Date Line. 
Hawaii lies 4,000 km (2,500 miles) to the north; New Zealand, 2,888 km (1795 miles) to the southwest; Tonga, 898 km (558 miles) to the south; Tuvalu, 1553 km (965 mi) to the northwest; Australia, 4,077 km (2,533 mi) southwest while the US West Coast is 7,797 km (4,844 mi) to the northeast and Washington DC is 11,307 km (7026 mi) to the northeast.
American Samoa has the distinction of being the only U.S. territory located south of the Equator and is,  geographically, the eastern part of the Samoa archipelago, with the western part of the archipelago being the independent state of Samoa.  The main island of American Samoa is Tutuila, which is home to about 99% of the population.
A group of three, small, sparsely populated islands; Ta'u, Ofu and Olosega, collectively known as Manu'a, are located 65 miles east of Tutuila. All islands are volcanic in origin with spectacularly high mountains.
The International Date Line
The joys of time travel, flying east from today into yesterday and west from today into tomorrow…..
When it's noon on Monday in American Samoa, it's 1 pm on Tuesday in neighbouring Samoa, a time difference of 25 hours.
The two Samoa's have not always been on different sides of the International Date Line (IDL). Up until the 29th of December 2011, they both sat in the last time zone, directly to the east of the IDL. It wasn't until midnight on the 29th that Samoa jumped westwards across the International Date Line, losing the entire day of December 30, arriving into December 31st.
Local time up to the 29th of December had been 23 hours behind Auckland – but following the change, it was one hour ahead. Samoa made the change in a bid to improve ties with major trade partners Australia and New Zealand. Prior to the change, the country shared three business days with the two trading partners, however, following the change, that increased to five business days.
A Tale of Two Samoa's 
Once upon a time… there was one Samoa, where everyone lived happily together, sharing the same language, culture, traditions and beliefs.
Then in the 18th century, the first European explorers arrived – but then continued on their way. It wasn't until the late 19th century that the Europeans (and the United States) really became interested in Samoa with Great Britain, Germany and the United States all claiming parts of the Kingdom of Samoa, and establishing trade posts.
In 1886, Samoa entered a period of Civil war which lasted until 1894 and was fought mainly between rival Samoan factions. A 2nd Civil war reached a head in 1898 when Germany, Great Britain and the United States disputed over who should control the Samoan Islands.
To conclude the war, the Samoa Tripartite Convention of 1899, was convened between the United States, Great Britain and Germany and resulted in the partition of the Samoan islands into German Samoa and American Samoa. All of this was apparently done without consulting the Samoans. German Samoa was later renamed to Western Samoa which was then renamed to Samoa in July of 1997.
An American Territory
Since 1900, American Samoa has been an unincorporated territory of the United States. According to the US Immigration and Nationality Act, American Samoans are "nationals but not citizens of the United States at birth".
What's the difference between the two? The only significant differences between a US citizen and a non-citizen US national are that a non-citizen US national may not vote in federal elections or hold any federally elected office.
This distinction causes many real life issues for American Samoans living and working in the United States, as illustrated in this newspaper article.
Tourism
According to the Annual Review of Visitor Arrivals in Pacific Island Countries, which was published by the South Pacific Tourism Authority, American Samoa received a total of 19,987 visitors in 2017. Of these, just 5,579 visited for leisure purposes, while more than 50% were returning diaspora members who were visiting friends and relatives and the remainder were on business. The number of visitors in 2017 was lower than 2016 and is part of a long-term downward trend. Full details can be found on pages 22 and 23 of the report.
Meanwhile, next door, Samoa received a total of 155,098 visitors in 2017, with 62,342 visiting for leisure purposes and 50,407 visiting friends and relatives. This is part of a continuing upward trend and is helped in large part by frequent air connections with the United States, Fiji, New Zealand and Australia and the development of many beautiful resorts and hotels. Full details can be found on pages 34 and 35 of the report.
Why the low visitor numbers?
While the United States would be a natural source of tourists for this US territory, tourism is hardly encouraged with just one US carrier (Hawaiian Airlines) providing international connections twice a week from Honolulu and taking full advantage of their monopoly operation by charging extremely high ticket prices (refer to the 'Getting There – Air' section below for more details). Only those that must fly, out of necessity, would pay such prices (i.e. locals or business people), while tourists can fly to many other destinations for a fraction of the cost. It's a loss for American Samoa tourism.   
Another natural tourist market would be Samoans from neighbouring Samoa, however they are required to apply for a visa to enter the territory and few Samoans I spoke to had ever visited the other Samoa. Despite the visa requirement, 49% of arrivals in 2017 came from 'Other Pacific Islands' (most probably Samoa) to visit 'friends and relatives'.
As for other nationalities, those who are on the US Visa Waiver list need to secure a travel authorisation, prior to travelling to American Samoa. Known as the 'OK to Board' process, while not too arduous, it is an additional obstacle and one only required by the authorities in American Samoa!
Once on the island, there are just two top-end hotels to choose from and seven other, smaller properties.
People & Population 
People
American Samoans are ethnically Polynesians and comprise 91.6% of the population. It is believed the original ancestors of the Polynesians left Taiwan 3,000 years ago, stepping from island to island across the Pacific, eventually reaching Easter Island.
Population
The population of American Samoa in 2018 is approximately 56,000 people. In 2004 the population peaked at 59,264 but has been in a slow decline ever since.
The reason for this population decline is less births are being recorded and more residents are choosing to seek better work opportunities by relocating permanently to the US mainland where they are entitled to live and work. In most villages, there are houses which have been vacated permanently and many which are abandoned.
On the island of Ta'u, I spoke to local villagers who lamented the fact that many of the houses around them are empty, with their neighbours now residing and working in the United States. This has consequences for local communities and the economy. One direct consequence on Ta'u is that the only official accommodation option, Fiti'uta Lodge, has closed its doors following the relocation of its owner to the US.
Flag
Until 1960, the US "Stars and Stripes" was the only flag flown in American Samoa. However, as locals started to take a more active role in government, deliberations began over a new territorial flag and the Samoans were invited to propose ideas.
Design
The territorial flag consists of red, white and blue which are the colours traditionally used by the United States and Samoa. Although the bald eagle does not live in American Samoa, it is included as a tribute to the United States. The eagle clutches two Samoan symbols, alluding to America's guardianship over American Samoa. The symbols are a uatogi (a war club, epitomising the government's power) and a fue (a fly whisk, representing the wisdom of traditional Samoan leaders).
Currency & Costs
Currency
Not surprisingly, the currency of this US territory is the US dollar.
Banking Services
Banking services in American Samoa are very limited and most businesses do not accept credit cards (except the larger hotels). This is strictly a cash society!
There are no ATMs at the airport, just a couple of money changers and if your passport has required you to go through the 'OK to Board' authorisation procedure (see the 'Visa Requirements' section below for more details), you'll be required to pay a US$20 processing fee (in USD cash) to immigration upon arrival. If you don't have cash, immigration will retain your passport while you exit the terminal and exchange money at the money changer then return to collect your passport and receipt.
There is a branch of the Bank of Hawaii near the airport in Tafuna which has an ATM.
In downtown Pago Pago there are just two banks – a branch of the Australian bank, ANZ, and a branch of the Territorial Bank of American Samoa (TBAS). Each of these banks offers an ATM but on weekends they are often out of service. ANZ has an ATM at the Loufou Shopping Center in Tafuna, however this was out of service when I tried to use it.
In the lobby of the Government Executive building opposite TBAS is a Bank of Hawaii ATM (this was also out of service when I tried to use it).
There are no banks or ATMs on the Manu'a Islands (Ofu or Ta'u) and credit cards are not accepted anywhere, so you'll need to ensure you have enough cash to cover your stay.
Costs
Travel costs in American Samoa are more expensive than the United States, owing to the fact that almost everything is imported into the country.
Postal Services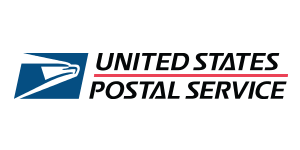 Despite the fact that American Samoa is 7,797 km (4,844 mi) from the west coast of the United States, US domestic postal rates apply! If you have anything to post to the United States, you will be charged the same domestic rates as anywhere else in the US. A real bargain!
Postal services are provided by the US Postal Service from their post office in downtown Pago Pago. The zip code for Pago Pago is 96799, while the state code for American Samoa is 'AS'.
Sights
Tutuila Island
Route AS001 winds its way along the entire southern shoreline of Tutuila, with half a dozen roads providing access across the island to the sparsely populated north coast.
Pago Pago
"It did not pour, it flowed," wrote W. Somerset Maugham in his 1921 short story "Rain," the famous tale of prostitute Sadie Thompson, who seduces a puritanical missionary while stranded in American Samoa. This description, however, applies mainly to Pago Pago, which, because of its location behind appropriately named Rainmaker Mountain, gets an average of over 500 cm (197 in) of rain a year.
The sleepy capital is located on the shores of the fjord-like Pago Pago harbour, one of the most beautiful natural harbours in the world. The heavily indented harbour almost slices the island in two and is home to a tuna cannery which employs around 5,000 locals, making it the single largest, private, employer in American Samoa.
Sights in Pago Pago include the small Fagatogo market, where souvenir sellers sell 'Samoa' souvenirs, most of which are imported from neighbouring Samoa, and the nearby Jean P. Haydon museum, which was closed for renovations at the time of my visit.
The white timber residences of the Governor and Deputy Governor are located around the corner opposite Sadie's by the Sea, although I was told these are only used for ceremonial purposes with the Governor's preferring to live in their own homes.
Fatu ma Futi
This iconic sight is located just offshore on the road from the airport into Pago Pago. Two limestone "sea stacks," which are covered in lush vegetation, legend has it that a couple named Fatu and Futi had sailed from Samoa, looking for Tutuila. Their canoe sank, and the pair were transformed into these beautiful tree-topped mini-islands.
National Park of American Samoa
Created in 1988, the territory's sole national park protects huge swathes of pristine landscapes and marine environments on Tutuila and the Manu'a Islands and was the highlight of my visit to American Samoa. The park is one of the five least visited parks in the US National Park system and is often the last one visited by those who aim to visit all 59 USNPS parks.
Located in downtown Pago Pago, the National Park Visitor Information Center is the best place in American Samoa for tourist advice and information. The helpful and friendly staff provide excellent free maps and information on hikes and can book homestays on the Manu'a Islands.
Pola Island, Vatia and Afono 
From Aua, a surfaced road switchbacks steeply up over Rainmaker Pass and down to Afono and Vatia. Before descending into Afono, it's worth stopping at the pass to admire the incredibly panoramic views of Rainmaker mountain and Pago Pago harbour. 
Afono is a tiny, sleepy fishing village which is located on the beautifully pristine Afono bay. The cobalt-blue bay is surrounded by lush, green, verdant mountains, with sweeping views available from the roadside (out of town), towards Vatia.
Halfway between Afono and the village of Vatia is a roadside NPS shelter and information area. From here a short (20 mins) trail leads down to the exposed and dramatic Craggy Point, which affords breathtaking views of the north coast and nearby Pola Island.
Guarding the mouth of Vatia bay, tiny Pola Island has magnificent, sheer, 120m-high cliffs populated by seabirds. For a close-up of soaring rocks and birds, head through the village and park at the school, then walk 300m to reach the wonderfully isolated beach at the base of the cliffs.
Two Dollar Beach
One of the nicer beaches on Tutuila, $2 beach (now actually $5 beach) is a sand isthmus, which connects the main island to a small offshore island. The protected beach is popular with families with a bar serving drinks and snacks.
Aunu'u Island
Located offshore from the eastern end of Tutuila is the beautiful, volcanic island of Aunu'u. At just 3-sq-km, the island can easily be explored on foot in half a day.
The island is home to one small village of 476 inhabitants and a few friendly dogs, one of which joined me for my walk around the island.
The island is pristine and includes one of the better swimming beaches in American Samoa, which is located next to the shimmering, turquoise-blue waters of the wharf.
Walking trails lead out of the main village, allowing you to access all parts of the island. It's impossible to get lost as the trail is a figure '8', returning eventually to the village. 
At the back of the island is an extinct volcanic crater, the sides of which have produced dramatic sea cliffs.
You can reach the island by taking one of the regular
launches from the dock at
Au'asi
(at the eastern end of Tutuila) which cost US$2 each way.
Boats don't run on Sundays
.
Ta'u Island
While in the territory, I visited the outer Manu'a island of Ta'u, which is home to about 300 souls. Since the only lodge has closed its doors (see the 'Accommodation' section below for more details), I organised a home-stay through the receptionist at Sadie's by the Sea. You can also organise home-stays through the National Park Visitor Information Center.
This island is very quiet with no public transport, banks, shops, markets or anything else. You need to ensure you bring enough cash with you to cover your for your stay and a pair of good walking shoes.
I stayed a few nights and explored the villages of Faleasao, Luma, Ta'u and Siufaga and followed over-grown trails along the rocky shoreline to remote beaches. The airport on Ta'u is located in the remote, eastern village of Fiti'uta.
If you wish to travel to nearby Ofu, boats can be chartered at around US$200 each way. Ouch! I met one traveller who had negotiated a fare of US$100.
Flights to the islands are operated by Samoa Airways (of Samoa) who fly to Ofu once a week and Ta'u four times a week (see the 'Getting Around' section below for more details).
Accommodation
The Accommodation Directory on the American Samoa Tourism website provides a list of properties in the territory.
Tutuila Island
There are two top-end hotels to choose from in American Samoa, Sadie's by the Sea, which is located on its own private, sandy beach in downtown Pago Pago and Tradewinds, which is located closer to the airport.
I stayed at Sadie's which originally opened its doors in the 1960's as the Pago Pago Intercontinental hotel. The hotel was built by the United States government as part of an ambitious program to bring industry and tourism to American Samoa. Today, Sadie's offers comfortable, but dated, rooms on the waterfront in Pago Pago.
I chose to stay at Sadie's and would recommend this as an ideal place to base yourself. The hotel restaurant, Goat Island Cafe, is a favourite venue for any local celebrations and rental cars are also available for hire
At the other end of the main street is the smaller, Sadie Thompson Inn which is part of the same hotel group and is where, in 1916, the author W. Somerset Maugham resided for six weeks during an extended trip through the Pacific. While here is wrote the short story 'Rain'.
Who was Sadie Thompson? 
Sadie Thompson was the main character in the short story, 'Rain', which was written by author W. Somerset Maugham during a (forced) six-week stay in Pago Pago, which was caused by the quarantining of the ship upon which he was traveling.
Of the ships passengers, there was a "Miss Thompson" and a medical missionary and his wife, who were models for the characters in the story. While lodging in Pago Pago, the missionary suspects Miss Thompson is working as a prostitute and is determined to stop her.
The story was made into a silent film, "Sadie Thompson", in 1928 and featured Gloria Swanson in the lead role.
Ta'u Island
The only accommodation options on Ta'u are family home-stays which can be booked online through the US National Park Service or from their office in Pago Pago. While on the island, I stayed with a wonderful family in the village of Faleasao.
Eating Out
The American Samoa Tourism website contains a Restaurant Directory which lists restaurants on Tutuila.
Tutuila Island
While staying at Sadie's by the Sea, I ate at the hotels' excellent Goat Island Cafe, which is open from early morning to late evening. The menu features a mix of local dishes and American classics such as hamburgers and ribs. One of my favourite dishes was the Samoan Oka served with Taro chips. Oka is to Samoa what Poke is to Hawaii or Ceviche to Peru, raw fish cooked in lime juice – but what makes the Samoan Oka different is that a liberal amount of coconut milk is added. It tastes divine!
A short walk from Sadie's, along the waterfront towards the airport, is the local favourite – DDW Beach Cafe. Attached to a sports club, this cafe is open from early morning until 3 pm (except on weekends) and serves huge portions of local and American favourites. Everything here is good!
Out near the airport is the tiny Loufou Shopping Center, which is the nearest thing to a mall on American Samoa. One place worth stopping at is the Koko Bean Cafe, which does good food and great coffee.
Ta'u Island
There are no restaurants on Ta'u. Meals are provided by the family who is hosting you.
Visa Requirements
US citizens and US nationals may enter and leave American Samoa freely, provided they do so using a valid US passport.
"OK to Board" Travel Authorisation Process
For everyone else, American Samoa has its own unique immigration requirements, which are very different to those of the United States. You will need to be granted a travel authorisation prior to landing in the territory, this authorisation is known as 'OK to Board'. You should refer to this Immigration Department website and ensure you understand the requirements.
Citizens from countries which are covered by the current US visa waiver program (i.e. those passport holders who normally enter the United States using ESTA) must obtain an 'OK to Board' authorisation prior to boarding their flight. In order to be granted this authorisation, the following documents need to be submitted, well in advance, via email to the American Samoa Attorney General's Office at the following email address: okboard@la.as.gov
A copy of the photo page of your passport, which must be valid for no less than six (6) months from date of your departure from American Samoa.
A copy of a round-trip or onward ticket, leaving American Samoa within 30 days or less of arrival.
Once you have submitted these documents, you'll receive a 'OK to Board' travel authorisation via email, which you should print and carry with you. A copy of my authorisation is included here for reference purposes:
Finally, upon arrival at Pago Pago Airport, you'll be required to pay a USD$20 processing fee (in cash) to the immigration officer. There are no ATMs at the airport so its best to bring cash with you.
Simple really!
Getting There
Air
All flights to American Samoa arrive at Pago Pago International Airport, which is located in the neighbourhood of Tafuna, 11 Km (7 miles) southwest of downtown Pago Pago.
In aviation terms, American Samoa is well off the grid, which is really surprising for a territory of the US which is the #1 aviation market in the world. Apart from the daily inter-island flights between the Samoas (and a once a week flight to Tonga), there is just one other international service to Pago Pago, the twice weekly (Monday and Thursday) Hawaiian Airlines flight from Honolulu. The Hawaiian flights are the only flights that connect the territory to the United States.
Hawaiian operate in a monopoly environment and charge accordingly. No one I met on American Samoa is happy with the current arrangement, especially since most locals have friends and family living on the US mainland so have to pay, not only the extortionate airfare to reach Honolulu, but an add-on fare to reach the mainland. With the additional airfare (and depending on the season) I was told of people paying US$2,200 for round trip tickets to the US.
These high prices are also a deterrent to potential tourists who might visit from the US. Why spend so much to fly to American Samoa when there are much cheaper destinations elsewhere.
Daily inter-island flights between the Samoas are provided two the two Samoan carriers, Talofa Airways and Samoa Airways, with regular flights departing from Apia's Fagali'i Airport, which is located on the outskirts of town.
Talofa Airways offer an interesting connection from Pago Pago, with flight (TA407) departing each Tuesday morning for Tonga (Nuku'alofa-Tongatapu). The same plane returns to Pago Pago on the same day as flight TA408.
The following airlines provide services to/ from Pago Pago International Airport:
Airport Transport
There are buses and taxis (US$20) from the airport to downtown Pago Pago.
Intra-Samoa Ferry
The Samoa Shipping Company operates the MV Lady Naomi passenger ferry, which normally sails between Apia and Pago Pago once a week on Thursdays. At the time of my visit (October 2018), the fine lady was out-of-service due to ongoing repairs.
Cruise Ship
American Samoa lies well off the regular Pacific cruise ship circuit with just eight ships scheduled to arrive in 2018. You can check the current schedule on the crew-center.com website.
Getting Around
Air
American Samoa does not have its own airline, instead it relies on Samoa Airways for the provision of domestic services to the Mana'u islands of Ofu and Ta'u. For some strange reason, Samoa Airways do not include these domestic destinations on their online booking page. I had to make a manual booking using a travel agent in Pago Pago.
---

Breaking News: A new domestic carrier, Manu'a Airways is scheduled to commence service between Pago Pago and the Manu'a islands from late 2018. You can check for the latest updates on their website.
---
Samoa Airways performs a single round-trip (in between their regular shuttle service between Apia and Pago Pago) to this outer island group each weekday morning as follows:
Flights to Ofu, only on Thursday, departing from Pago Pago at 08:45.
Flights to Ta'u on Monday, Tuesday, Wednesday and Friday, departing from Pago Pago at 08:45
If you wish to visit Ofu, but don't wish to be marooned there for an entire week, you could take the Monday flight to Ta'u, then charter a boat to take you across to Ofu, then fly on Thursday from Ofu back to Pago Pago. Boat charters from Ta'u to Ofu are quoted at US$200 for a one way trip but I met one traveller who had negotiated a fare for US$100.
Public Transport
Tutuila Island
Brightly painted aiga buses shuttle along the roads from early morning until sunset every day except Sunday. Basically they run from the villages to the market in Pago Pago and back, picking up anyone who signals the driver.
Ta'u Island
There's no public transport on Ta'u but the government has provided the island with a 'Dial-a-Ride' minibus to transport seniors and people with disabilities. The bus meets all flights and provides a free shuttle service between the airport and the villages on the northwest coast.
Taxi
Tutuila Island
There are plenty of taxis on Tutuila, which can be hailed on the street or booked through a hotel. There are no meters, so fares need to be negotiated in advance. Not all taxis are clearly marked but they are required to have either a T or TA prefix on their license plate.
Ta'u Island
There are no taxis on Ta'u, you either walk or hitch a ride.
Rental Car
Tutuila Island
The license plates of all rental cars in American Samoa are prefixed with an 'R'. I rented a car through my hotel, Sadie's by the Sea for US$70 per day, which seems to be the going rate in American Samoa.
There are plenty of car rental agents on Tutuila with the following maintaining an office at Pago Pago airport:
Tropical Car Rental
4 Rent A Car
The speed limit on the island ranges from a racy 20 mph up to a giddy 25 mph. Locals are extremely patient (no road rage in paradise) and rarely exceed the limit. There are often police radar patrols on the roadside to ensure you're not doing 26 mph!
Ta'u Island
There are no rental cars or scooters on Ta'u, you either walk or hitch a ride.
---
That's the end of my American Samoa Travel Guide. 
Safe Travels! 
Darren 
---
Follow me on Instagram: 
---
Further Reading
Other travel reports from the Pacific region:
American Samoa Travel Guide American Samoa Travel Guide American Samoa Travel Guide American Samoa Travel Guide American Samoa Travel Guide American Samoa Travel Guide American Samoa Travel Guide American Samoa Travel Guide American Samoa Travel Guide American Samoa Travel Guide American Samoa Travel Guide American Samoa Travel Guide American Samoa Travel Guide American Samoa Travel Guide American Samoa Travel Guide
Darren McLean is an Australian full-time digital nomad who has spent 36 years on a slow meander around the globe, visiting all seven continents and 229 UN+ countries and territories.
He founded taste2travel to pique one's curiosity and inspire wanderlust.