Uzbekistan Travel Guide
Welcome to the taste2travel Uzbekistan Travel Guide!
Date Visited: August 2019
Introduction
From the fabled Silk Road cities of Samarkand, Bukhara and Khiva, Uzbekistan offers more sightseeing, culture, history and spellbinding architecture than any other destination in Central Asia.
The land of the infamous conqueror, Tamerlane, known locally as Timur, Uzbekistan has been a centre of culture and powerful empires for more than two millennia. All of this activity has left a dazzling array of sights which are easily explored thanks to the regions only high-speed rail network.
Despite being a police state, which is ruled by an autocratic government (see 'Politics' below for more), Uzbekistan is a tourist-friendly destination, which has been made even friendlier thanks to a recent relaxing of visa requirements which now allows many nationalities to visit for 30 days without a visa.
While the Uzbeks are reserved, and almost no one speaks anything other than Uzbek and Russian, the locals are friendly and will go out of their way to help you – if asked. If you have any command of the Russian language, your travel experience will be significantly enhanced.
Uzbekistan has a rich history, culture and a cuisine which is similar to the cuisines found in other Central Asian countries. The arts and crafts of Uzbekistan have been famous for centuries, a tradition which continues today, with expert wood carvers, metal workers, carpet weavers, embroiders and more still plying their trade in regional craft centres.
The old towns of Samarkand, Bukhara and Khiva are full of shops offering fine examples of these arts and crafts at very reasonable prices.
The main tourist centres of Tashkent, Samarkand, Bukhara and Khiva offer plenty of accommodation options to suit all budgets, lots of restaurants and enough impressive monuments that after some time, you'll be happy to never see another blue tile in your life!
Uzbekistan is open for tourism and the hordes have already arrived, but the country is one of the most rewarding and engaging destinations in Central Asia. A travel highlight!
Location
Uzbekistan has the distinction of being one of just two countries in the world which is doubly-landlocked (that is, a country completely surrounded by landlocked countries), the other being Liechtenstein. The country borders all four of the Central Asian republics, with Kazakhstan to the north, Kyrgyzstan and Tajikistan to the east and Turkmenistan to the south. Uzbekistan also shares a short border with Afghanistan in the south.
With a total area of 447,400 square kilometres (172,700 sq. mi), Uzbekistan is the 4th largest country among the CIS (Commonwealth of Independent States) countries.
People
With a population of 32 million, Uzbekistan is the 2nd most populous CIS country, after Russia. Uzbeks comprise 80% of the total population with Russians, Kazakhs and Tajiks making up the remainder. The country is largely Islamic, with 88% of the population practising Islam.
The Uzbeks are a Turkic ethnic group who speak Uzbek, which is written in the Latin alphabet, rather than the regional default of Cyrillic. Unlike other Central Asian states, the Russian language is less used, although Tashkent is predominately a Russian speaking city. The Uzbeks also constitute minority populations in Afghanistan, Tajikistan, Kyrgyzstan, Kazakhstan, Turkmenistan, Russia and China.
Flag
The flag of Uzbekistan consists of three horizontal bands; blue, white and green, which are separated by two thin red bands.
The white stands for peace and purity, blue represents water and the sky while the green represents nature and fertility (but is also the colour of Islam).
The thin red stripes represent the "life force" within everyone, the crescent symbolises "the rebirth of Uzbekistan as an independent country, while the twelve stars represent the twelve regions of the country.
Currency
The currency of Uzbekistan is the som (currency code: UZS), a currency which is normally handled in wads.
My first encounter with the som was at the Tajikistan border crossing, where I handed a small pile of Tajik somani to a money changer, who then handed me a couple of large wads of Uzbek som, wrapped in elastic bands.
At the time of my visit (August 2019), USD$1 was buying 9,348 som. The most common notes on issue are the 1,000 som (US$0.11) and 5,000 som (US$0.55).
In 2017, the Central Bank of Uzbekistan, provided some relief for consumers when it issued a new 10,000 som (US$1.07) note, then in 2017, the bank issued a 50,000 som (US$5.35) note.
The latest issue is a new 100,000 som (US$10.70) note which was issued in February 2019. However, this note is rarely seen, with the most common notes in circulation being the 1,000 and 5,000 som. I once changed USD$100 at the bank and was handed 934,800 som in 5,000 som notes (shown below).
The prevalence of so many low-value notes has meant that the Uzbeks have become expert money counters, with most locals having developed a special technique for counting large wads of cash by flicking notes through their fingers – almost as quickly as a note counting machine. Most businesses, even small ones, have electronic note counters, allowing wads of currency to be counted quickly.
When changing money, you need to keep your exchange receipts, as these will be required in the event that you need to re-convert any unspent som back to US dollars or Euros. To check the current som exchange rate against the US dollar, click here.
Money Matters
MasterCard users beware!
Like Tajikistan, Uzbekistan is not a MasterCard-friendly destination, with just one bank, Asaka bank, accepting the card. If you're using Visa card, you'll find these are more widely accepted.
Asaka bank has a very limited branch network (almost all are in Tashkent) and just one ATM in popular tourist destinations such as Samarkand, Bukhara and Khiva. If you rely on drawing cash from ATM's using your MasterCard, you'll need to plan ahead.
In Tashkent, Asaka bank maintain a small exchange booth in the lobby of the Radisson Blu hotel. The bank also has an ATM in the lobby of the hotel where you can use your MasterCard (and Visa) to withdraw Uzbek som and US dollars. In Samarkand, an Asaka ATM can be found inside the Registan complex.
It's best to carry US dollars or Euros cash to cover your stay in Uzbekistan.
When changing cash, banks will carefully inspect each note to ensure they are pristine. If any notes are less than perfect (i.e. torn, written on, taped together etc), they will not be accepted.
Like other countries in the region, Uzbekistan is a cash society. Credit cards are rarely accepted by merchants.
Costs
Travel costs in Uzbekistan are more than reasonable! The country is a travel bargain, thanks to the low value of the Uzbek som against the US dollar and Euro, which are the best currencies to carry with you.
Sample costs: 
Coca Cola (0.33 litre bottle): 5,500 som (US$0.59)
Water (0.33 litre bottle):  1,870 som (US$0.20)
Cappuccino (at Illy cafe in Tashkent):  12,200 som (US$1.30)
Bus/ Metro Ticket in Tashkent: 1,200 som (US$0.15)
Yandex taxi within downtown Tashkent: 10,000 – 20,000 som (US$1 – 2)
Litre of fuel: 4,870 som (US$0.52)
Meal (inexpensive restaurant): 32,800 (US$3.50)
Meal for 2 (mid-range restaurant): 140,000 som (US$15.00)
Dorm bed in a budget hostel (Art Hostel, Tashkent): 84,200 som (US$9)
Room in a mid-range hotel (Hotel Bek, Samarkand): 533,800 som (US$57)
Room in a top-end hotel (Radisson Blu hotel, Tashkent): 1,400,000 som (US$150)
Internet Connectivity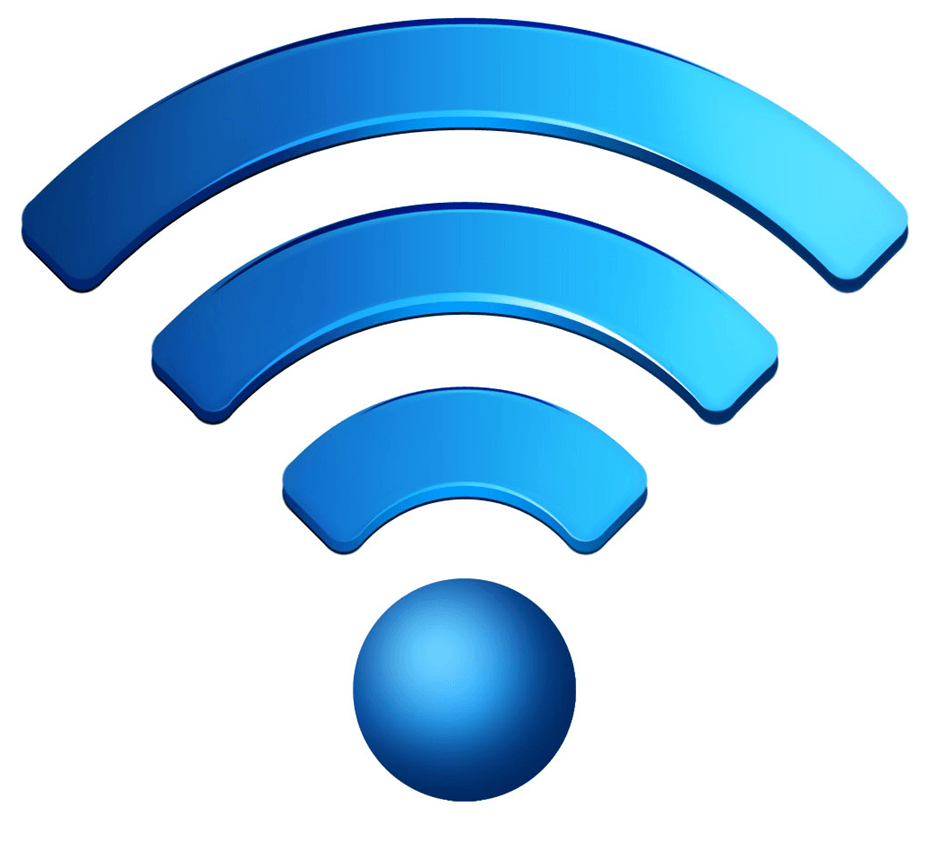 Painfully slow!
Just like Tajikistan, Uzbekistan has one of the slowest internet services in the world, according to Cable.co.uk, who rank 210 countries and territories in terms of internet download speeds. From their website you can download the complete excel table which places Uzbekistan in position #182 of 210, with an average download speed of 1.37 mbps.
Uzbek Telecom are the monopoly operator, who control internet speeds through their packet switching centre in Tashkent, although their monopoly status is due to end at the beginning of 2020 which should lead to faster and cheaper internet.
The only decent internet I found in all of Uzbekistan was at the Radisson Blu hotel in Tashkent. Elsewhere, while Wi-Fi is offered, it rarely works and, when it does, it's so slow that it's useless. If you need a decent connection, its best to stay at the Radisson Blu.
Politics
Like Russia and the neighbouring republics of Central Asia, not much has changed – in terms of politics – since the collapse of the Soviet Union. With the exception of sporadic liberalisation, all opposition movements and independent media are essentially banned in Uzbekistan. No one discusses politics and visitors are encouraged not to initiate any political discussions.
Just as Putin has ruled over Russia for an in inordinately long period of time, so too did Islam Karimov, who was president of Uzbekistan from the moment the country declared independence in 1991 until his death in September of 2016.
Karimov was born in Samarkand, where today, a large bronze statue of him has been installed in the park adjacent to the Registan. Wearing a knee-length coat, which is fluttering in the breeze, it bears a striking resemblance to Lenin statues from the soviet-era, in which Lenin was often depicted wearing similar attire. The statue of Lenin in Osh, Kyrgyzstan provides a good comparison. What do they say about the apple not falling far from the tree?
Like its neighbours, Uzbekistan's 'democracy' is a façade, hiding an autocratic regime. Karimov won the country's first democratic election in 1991 with 86% of the vote, in an election in which outside observers noted a large number of voting irregularities.
Karimov then had his first term extended until 2000, through a parliamentary rubber-stamping process. He was then re-election in 2000, 2007 and 2015, each time receiving over 90% of the vote! Amazing really!
Since the death of Karimov, Uzbekistan has been ruled by Shavkat Mirziyoyev, who won his first election in 2016 in a landslide victory with 89% of the vote! The election was described by The Economist as a complete sham.
Laundry Service
The curse of all modern travellers is dirty laundry! At some stage, even a busy nomad needs to take timeout from exploring the world to do laundry.
Unless you use a hostel, or and expensive hotel laundry service, it is a challenge to find a laundromat in Tashkent. While there are plenty of dry-cleaners, who charge a small fortune per item, there are no laundromats.
The only place I found in Tashkent, which offers a 'wash and dry' service, was the friendly Art Hostel, who charge 15,000 som (US$1.65) per 5 kilos with a 24 hour service.
Sightseeing
Tashkent
Despite being the capital of Uzbekistan, Tashkent has a distinctly Russian look and feel to it. This is due to the fact that the city is home to a large number of Russian migrants, who were forcibly relocated here during the Stalin years, and also that the city was largely destroyed by an earthquake in 1966 and then rebuilt by Soviet workers using blue-prints from Russia.
Today, Tashkent is a city of wide boulevards, lined with Soviet-era eyesores. Much of the signage is in Russian, restaurant menus are in Russian and few people speak anything other than Russian or Uzbek.
While not the most charming city in the world, Tashkent is a fascinating jumble of contradictions, with a few sights, some great restaurants, bars and cafes and the best selection of accommodation in the country. I spent five days exploring the capital and could have stayed longer.
Museum of Applied Art
Hidden away in a suburban backstreet, The Museum of Applied Arts occupies a beautiful house which was built in the 1930's (during the Soviet era) and today houses exhibits which showcase different textiles and ceramics from Uzbekistan.
A highlight of the museum is the highly ornate Ghanch, which is an architectural-decorative form of artwork which uses plaster, wood, stone and ceramics and is often painted in bright colourful designs.
Access: The museum is open every day from 09:00 to 18:00. Entrance tickets cost 10,000 som.
Amir Timur Museum
This is an interesting museum for several reasons. Opened in 2006, the Amir Timur Museum is one of the newest museums in Tashkent. It was established to commemorate the 660th birthday of Amir Timur.
Until the 1920's, Uzbekistan as a nation, did not exist – it was a Soviet creation. Following the collapse of the Soviet Union in 1991, and subsequent independence for Uzbekistan, the then president, Karimov, wanted to create something that would help unify the diverse population. The new Uzbek state looked to its past for unifying national figures, in order to encourage a cohesive Uzbek identity. In terms of myths and national heroes, they don't come any bigger than Amir Timur.
Amir Timur (known also as 'Tamerlane') was a fourteenth-century conqueror of Western, South and Central Asia. The centre of his huge empire was the city of Samarkand, which is also the sight today of his mausoleum. Under Timur, the area occupied by modern day Uzbekistan flourished.
Having found his 'unifier', the president, who use to compare his own leadership style to that of Timur, ordered the museum to be built. The unfortunate fact, as explained on the first information board inside the museum, is that most artefacts from this great period of history, have long been removed from Uzbekistan and are now housed in the collections of museums around the world.
Displays are arranged on two floors and comprise mostly modern replicas, recent paintings of family members, models of buildings, temples etc. The aim of the museum is to reinforce the national identity of the Uzbek people rather than to be historically accurate. This it achieves!
Across the road from the museum, is a park dedicated to Amir Timur, which features an equestrian statue of him at its core.
Samarkand
No name is as evocative of the Silk Road as Samarkand, a fabled city which I had long dreamed of visiting. Archaeological evidence suggests the city was founded between the 8th and 7th centuries B.C., making it one of the oldest continuously inhabited cities in Central Asia.
During its long history, the city has been invaded by all the great invaders, from
Alexander the Great
, who invaded in 329 B.C., to a succession of Iranian and Turkic rulers and eventually
Genghis Kahn
, who conquered the city in 1220.
The greatest period in the city's history was during the 14th century, when it became the capital of the empire of Timur (Tamerlane). Timur ruled over a vast empire which included all of the land from modern day Turkey to India. He recruited expert craftsmen from across his vast empire to build the monumental buildings which can be found today in Samarkand. It's these
buildings which draw the tourist hordes, making Samarkand the #1 tourist attraction in Central Asia.
Modern Samarkand is post-Soviet city, with most of its historical attractions scattered around the downtown area. There are enough sights in the city to keep visitors busy for a few days, with the main sights being the Registan, Gur-e-Amir and Shah-i-Zinda, all of which are described below.
Registan
The Registan is regarded as the single most impressive sight in all of Central Asia and, after making several visits, and spending many hours appreciating the spectacular majolica tiled Madrasahs, the incredible mosaics, and the symmetry of the complex, it's easy to agree with this assessment.
The Registan is comprised of three very different Madrasahs, the Ulugh Beg Madrasah, Tilya-Kori Madrasah and Sher-Dor Madrasah, all of which front onto a central square in perfectly symmetry. If you have the time, it's worth visiting the Registan at different times throughout the day to appreciate how the changing sunlight alters the mood of the complex. The most magical time to visit is at dusk.
The first of the three madrasahs (religious schools) to be built was built by Timur's grandson, Ulugh Beg, in 1417. He was an astronomer and mathematician who invited scholars to work and teach at Samarkand, making it the intellectual capital of the region. The two other madrasahs were built later but modelled on Ulugh Beg's work.
One of the photographic highlights for me was the interior of the mosque of the Tilya-Kori Madrasah, which is lavishly decorated in gold. The name Tilya-Kori translates as "decorated with gold". Construction of the madrasah was commenced in 1646 and finished in 1660. For centuries, the mosque of the madrasah served as the principal mosque of Samarkand.
Access: the entrance to the Registan is not obvious, but can be found at the eastern side of the complex, near to the Ancient Trading Centre.
The ticket office is open from 8 am until 5 pm, with tickets costing 40,000 som for foreigners. As for after-hours access, you should negotiate directly with the friendly guards, who are always interested in supplementing their meagre incomes!
Gur-e-Amir
The Gur-e-Amir is a mausoleum which serves as the final resting place for members of Timur's family. Interred in the mausoleum is Timur, his sons Shah Rukh and Miran Shah and grandsons Ulugh Beg and Muhammad Sultan. Also honoured with a place in the tomb is Timur's teacher Sayyid Baraka.
The tomb of Timur is easily spotted, being a solid block of dark green jade. This precious stone was plundered, from the palace of the Chinese emperor, during a raid in China.
Shah-i-Zinda
While the Gur-e-Amir serves as the resting place for Timur and his nearest and dearest, Shah-i-Zinda consists of an avenue of exquisitely tiled mausoleums which serve as the final resting place for many noble people, including a cousin of the Prophet Mohammed.
The complex is a necropolis which has existed for more than 1,000 years. Over the centuries, different mausoleums have been added, resulting in a fascinating cross-reference of various architectural styles, methods, and decorative craftsmanship as they have changed throughout a millennium of work.
Bukhara
Like Khiva, Bukhara is a city with a long history, and has benefited from its role as the capital of a successful Khanate – the Khanate of Bukhara, which existed from the 16th to the 19th century.
In the ultimate version of 'keeping up with the Joneses', the Khans of Bukhara and Khiva kept a close eye on construction projects in their rival cities and then initiated projects to out-do the other. It was because of this intense rivalry that so many spectacular monuments and buildings were constructed in those cities, and it's those monuments today that attract so many visitors. You'll need at least two days to see the main sights of Bukhara.
Bukhara is centred around its historic old town, which contains buildings which are more than a thousand years old. All sights, along with accommodation and restaurants are located inside the charming old town. The city has the best accommodation options of any town in Uzbekistan (see the 'Accommodation' section below for more) with lots of delightful guest houses which are housed in historic, compound-style, houses.    
Kalyan Minaret & Mosque
When the Kalyan (Great) minaret was built in 1127 AD, it was probably the tallest building in Central Asia. The iconic minaret, which was designated to summon Muslims to prayer at the adjacent Kalyan mosque, dominates the skyline of Bukhara. One hundred years after its construction, Genghis Khan sacked the city, but was so impressed by the minaret that he ordered his men to spare it.
The minaret is also known as the Tower of Death, because until as recently as the early twentieth century criminals were executed by being thrown from the top.
The adjacent Kalyan mosque is a relaxing place to spend time soaking up the history of Bukhara. Entrance tickets are valid for 48 hours, which is a good thing, as repeat visits to the mosque, at different times, provide different photographic opportunities as the sun moves over the complex.
Miri-Arab Madrasah
Opposite the Kalyan mosque and minaret, the Miri-Arab Madrasah forms the ensemble that is Poi-Kalyan, the spiritual centre of this holiest of cities.
The madrasah has 114 student cells, which corresponds to the number Surahs (chapters) in the Quran. The madrasah is home to approximately 125 resident students, who study a four-year course of Arabic, theology and the Koran. Thus the Madrassah is closed to tourists, who have to content themselves with stealing glimpses through the entrance grill.
Metal Working
Bukhara is famous as a centre for metal working, with traditional blacksmiths producing incredible wares using techniques which haven't changed in centuries.
A good place to gain an understanding of this craft is at the Chasing Metal Museum which is housed inside a working Blacksmith shop which is located opposite the Bozori Kord bathhouse.
One popular souvenir of Bukhara are beautiful hand-crafted scissors, which are in the shape of a stork (a symbol of the city). The scissors come in different sizes. I purchased the pair photographed below for US$10.
Bozori Kord Bathhouse
Bukhara is home to several bathhouses (hammam) which are an ideal way to relax after a hard day of exploring the sights. I took a bath at the centuries-old Bozori Kord Hammam which is located in the old town. The bathhouse consists of one room which is open to male and female bathers at different times.
The bathing process involves stripping down, then relaxing for some time in a sauna room. Once your pores are open, you'll be led to a marble slab which lies in the middle of the central chamber. There, you'll be scrubbed with a loofah, then massaged aggressively! My body was bent in ways I didn't know it could bend. It's like a forced yoga workout.
After the massage, you're rubbed down with a ginger/ honey powder mix then led to another sauna room where you lay on a hot marble slab. The ginger mix creates a burning sensation which apparently has a detox effect on your body. The total treatment time for me was 2 hours.
A scrub with a massage costs 150,000 som (USD$16). 
Khiva
Of all the Silk Road destinations in Uzbekistan, Khiva is my favourite. There's something magical in the air of this exotic, ancient city, which is located 450 km north-west of Bukhara in the middle of the huge Kyzylkum desert.
According to archaeologists, Khiva was founded in the 4th century BC. According to legend, it was founded by a son of Noah, Shem, when he dug a well in the middle of the desert and found the sweetest of waters. Khiva flourished as the capital of the Khiva Khanate, which existed from 1511 to 1920. The Khanate was ruled by the Khans of Khiva who were patrilineal descendants of Shayban, a grandson of Genghis Khan.
Once synonymous with the slave trade and barbarism, Khiva, is today a living museum, a UNESCO World Heritage site which attracts hordes of tourists, most of which are on group tours.
The city is divided into two parts, the walled old town, known as the Ichan-Kala, and the outer new town, known as the Dishan-Kala. Almost all sites are located inside the walls of the old town along hotels, restaurants, shops and money changers. As such, there's little reason for visitors to leave the confines of the city walls.
In order to access the old town and visit the various sights, visitors are required to purchase a ticket from the ticket office which is located outside the western gate (near to the Kalta-minor minaret). The cheapest ticket costs 50,000 som, which grants access to the old town, and most sights, for a period of 48 hours.
If you'd rather not spend 50,000 som on a ticket, you are able to explore the old town for free. While the west and east gates of the old town have electronic barriers, which require you to scan your ticket to gain access, you can enter the old town, for free, in many other places.
Kalta-Minor Minaret
If there's one defining, iconic symbol of Khiva, then it must be the stunningly beautiful Kalta-minor minaret. Construction on the minaret commenced in 1852, when the then ruler of Khiva, Muhammad Amin Khan, wanted to build the tallest and most beautiful minaret in Central Asia. Khiva was always in competition with Bukhara which already had its own beautiful minaret.
Construction came to an abrupt end 3 years later after Muhammad Amin Khan was killed. At the time the minaret was only 26 metres high, just a third of its intended height. It was never finished and ironically it is now called the Kalta-minor minaret or short minaret.
The adjacent Madrasah of Muhammad Amin Khan was once one of the finest educational institutions in Khiva, but today serves as the Orient Star hotel, one of the poshest hotels in town.
Islam Khoja Minaret & Madrasah
At 57 metres high, The Islam Khoja minaret is the highest structure in Khiva and the tallest minaret in Uzbekistan. The slim minaret, which features bands of blue mosaic tiles, dominates the old town.
A gallery at the top of the minaret offers the best views of the old town. Those who wish to take in the panoramic views first need to undertake a sweaty climb of 175 steep, narrow, dark steps. It's a spiral staircase workout! Each step is knee-height which means you haul yourself up the tower and gently lower yourself back down. The only problem is – there are no safety railings, ropes or any other aids.
The views from the top are worth the climb. In former times, such minarets served as a means of capital punishment with the condemned being thrown from the top of the tower.
If you wish to make the climb, a separate entrance fee of 15,000 som is payable at the ticket office at the base of the minaret.
Adjacent to the minaret is the Islam Khoja Madrasah which now serves as one of the many museums in the old town
Kunya Ark Citadel
Kunya Ark, which means "Old castle" was a citadel which served as a residence for the Khans of Khiva. Construction on the citadel started in 1686 and lasted more than 20 years. Like the Forbidden City in Beijing, the Kunya Ark was a city within a city, separated from the Ichan-Kala by a high wall and housing various rooms for the Khan, his family and dignitaries.
From The Kunya Ark, the Khans meted out swift justice. Prisoners were kept in the small jail house, which is situated to the left of the entrance gate, to await their fate.
Today, this building serves as an interesting museum which features graphic illustrations of various methods of capital punishment such as "Stoning", "Burying Alive", "Throwing Off Minaret" and "Woman Punishment".
Tosh-Hovli Palace
The very ornate Tosh Hovli palace provides yet another example of blue tiles arranged in spectacular designs. The palace was constructed between 1830 and 1838, and served as the summer residence for the Khiva Khans, housing a Harem, reception and banquet halls and a court room.
The palace features typical elements of Khiva architectural design – enclosed courtyards, shady two-column aivans (terraces) and balconies.
Juma Mosque and Minaret
Possibly the most unique mosque in Uzbekistan, and maybe in the entire world, the very peculiar Juma mosque is one of the oldest mosques in Khiva. The main chamber has more than 200 hand-carved, wooden columns, some dating to the tenth century, all of which are supported by stone bases. The columns support an entirely enclosed, wooden roof.
A small garden in the middle of the mosque is open to the elements, allowing some sunlight to enter the darkened space.
If you have purchased the deluxe all-inclusive ticket, you will be able to access the Juma minaret where 82 dark and narrow steps lead to a viewing gallery at the top of the 47-metre-high minaret.
Pahlavan Mahmud Mausoleum
The blue-tiled dome (the largest in Khiva) of the Pahlavon Mahmud mausoleum is another dominate feature of the old town. The building houses the tomb of Pahlavon Mahmud, who was a lot of things from poet, doctor, philosopher to wrestler.
People believe he had mystical, herculean, powers and defended the poor. Pahlavon Mahmud is considered a saint and his mausoleum is a pilgrimage spot for people from all over Uzbekistan. Due to its popularity, the city charges a separate entrance fee to enter the sight.
For local visitors, the mausoleum is the #1 attraction in Khiva and is an active place of worship for them. A resident Imam recites verses from the Quran as people sit in silence and pray. It's a very relaxing space and the recitations can be emotional and hypnotic. A truly mesmerising experience!
One feature which I found to be very striking were the intricate, wooden, parquet floors.
Nurullaboy Saroyi
If there's one reason to leave the confines of the old town then it must be to visit the wonderful Nurullaboy Saroyi. As the Ichan Kala (Old Town) became crowded with madrasahs, palaces and other buildings, the Khiva Khans had to look outside the city walls to find enough space to build their next palace.
Located just 200 metres from the city walls, the Nurullaboy Saroyi is a beautiful, relaxing space which is off the tourist radar. At the time of my visit, I had the whole place to myself. Initially, I was shocked when I was asked to pay 50,000 som for an entrance ticket. "Was this not included in the old town combo-ticket?" I asked. No! But in the end, I was happy I paid.
The first building in the complex is a fully renovated palace. When I visited, there was no one in attendance, so I opened the door, entered and walked around. I had the palace to myself. The ceiling and walls of each room are highly decorated.
Beyond the palace is a larger, walled, compound which is home to dozens of rooms, all of which are fully renovated and contain displays on everything to do with Khiva culture, history and society. The displays are far superior to anything in the old town. It was here that I could gain an appreciation for the intricacies of local crafts such as carpet-weaving, metal-working, wood-work, ceramics, textiles and more.
Other rooms featured local contemporary art, classical art and photography. I ended up spending much more time here than at any place I visited in the old town. I would highly recommend a visit to Nurullaboy Saroyi.
There's a gift shop, which includes the finest selection of Khiva ceramic tiles that depict the Zoroastrian symbol of "ease". These tiles can be found embedded in the walls of every building in the old town of Khiva.
Accommodation
With tourism established longer in Uzbekistan than in any other country in the region, there's no shortage of accommodation options throughout the country.
Accommodation Registration
Uzbekistan is a land of strange, quirky systems, and they don't come any stranger than the small slips of paper which are handed to you by your hotel at the time of check-out. Often on a simple post-it note, this are your all-important hotel registration receipt, and needs to retained until you have exited the country.
Under the current law, all foreigners visiting Uzbekistan on a temporary basis must submit their passport for registration at their place of residence within 72 hours. If staying in a hotel or guest house, they will take care of this process for you. Every place you stay will register you and issue you with a registration receipt at the time of check-out.
It's essential you keep the receipts in case you are asked to provide evidence of registration. I was never asked to show these when exiting the country, but you need to hold on to them just in case!
If you're staying in a flat or private house, then you should register yourself through the local Department of Registration, which is known as OVIR.
Tashkent
I skipped the Hotel Uzbekistan as the old Soviet relics really are relics in every sense. I instead chose to stay at the modern and comfortable Tashkent Radisson Blu hotel which was an excellent choice for many reasons.
From the spacious rooms, fast internet (the fastest I experienced in Uzbekistan), friendly, professional staff, excellent buffet breakfast featuring lots of local produce, amazing swimming pool, onsite Asaka bank branch (which offers money change facilities at all hours) and an Asaka bank ATM which accepts MasterCard / Visa card to its central location, a short stroll from numerous bars, cafes, restaurants and close proximity to the Metro.
There is no other place to stay while in Tashkent!
Samarkand
While in Samarkand, I stayed at the Hotel BEK, which was comfortable but not somewhere I would recommend staying. Reviews on TripAdvisor (click on link) are mostly negative and reflect the fact that the hotel is poorly maintained and poorly managed.
The one lift has been out of service for about 12 months and management have made no attempt to get it repaired. In fact, a gift shop has been installed in front of the lift doors in the lobby. As a result, all guests have to walk up and down the multiple flights of stairs, which is not ideal for old people or anyone who has mobility issues. I had a suite on level 4 which was comfortable and spacious.
There are plenty of other options in Samarkand with lots of hostels catering to the hordes of backpackers which descend on this fabled Silk Road city.
Bukhara
Travellers to Bukhara are spoilt for choice with a vast array of excellent, good value, options available throughout the charming old town.
I stayed at the excellent Hotel Old Bukhara which is located a short two minute walk from the iconic Kalyan Minaret and most other attractions. The hotel is located on a quiet lane-way and is built around a central courtyard with rooms on two floors.
The leafy, relaxing courtyard serves as the setting for an amazing breakfast each morning, with features a selection of local produce served on locally made ceramic ware.
The owners of the hotel are a young, enthusiastic local couple who speak excellent English and do everything to ensure your stay is pleasant.
Khiva
As with elsewhere in Uzbekistan, Khiva offers plenty of accommodation options, especially in the old town.
I stayed at the Hotel EuroAsia which is a small hotel with spotlessly clean rooms arranged on two floors. The hotel is especially popular with visiting European tour groups (it was full most nights with me being the sole independent traveller) and is a short walk from all the main sights.
Eating Out
The cuisine of Uzbekistan is very similar to the cuisine of the other Central Asian republics, with restaurant menus featuring steamed dumplings (known throughout the region as 'Manti'), noodle soup (known everywhere as 'Lagman'), Plov (a Central Asian version of Pilau rice), barbecued meats (Shashlik), salads which are based on tomato and cucumber – all of which are served with a basket of bread.
Bread
Bread in Uzbekistan is an integral part of the culture, with each region producing its own type, all of which are divine. With every meal, a basket of bread will be served often fresh from the tandyr (clay oven). Known in Uzbekistan as non or lepeshka, bread is generally round and flat and is baked in a clay oven. Samarkand is especially known for its bread while Bukhara and Khiva have their own unique styles of bread.
Throughout the old towns of Uzbekistan, bakers can be observed baking bread using the same techniques and equipment which has been used for centuries. These photos were taken in the old town of Khiva where two girls work constantly, baking bread in a clay oven, for nearby restaurants and local residents.
Restaurants
With so many tourists visiting Uzbekistan, you can be sure of a good selection of dining options.
Tashkent
Being a very Russian city, most restaurants in Tashkent only offer menus in Russian and most staff do not speak English. Google translate is helpful in this town! In terms of variety, Tashkent is the only place in the country where you can take a break from 'national' food.
International Fast food chains have a limited presence in Uzbekistan with no McDonald's or Burger King, although this is due to change. KFC and Wendy's have branches in Tashkent, however the best hamburger in town is served at the Radisson Blu Hotel.
A good selection of restaurants can be found along Amir Temur Avenue around metro stop Minor, including Italian (Giotto and the local Illy cafe – Caffee'issimo), both of which serve most Italian favourites plus gelato, waffles and coffee.
For something different, Pudding (located at Minor metro) offers Afghan cuisine while other nearby restaurants offer Chinese and Pakistani cuisine. Nice to take a break from all the 'national' cuisine.
Samarkand
There are many fine restaurants in Samarkand, with one of my favourites being Platan which is housed in the hotel of the same name at #2 Pushkin street, just around the corner from the El-Merosi cafe (see the 'Cafe' section below). The menu features the typical line up of 'national' cuisine with some good vegetarian options.
Bukhara
Of the different types of bread served throughout Uzbekistan, my favourite is the bread from Bukhara. While the bread in Khiva is flat and firm, Bukhara bread is softer and fluffier.
In Bukhara, one of my favourite places to eat was Restaurant "Old Bukhara" which is easy to find in the old town (where everything else is located). The best feature of this restaurant is the popular rooftop terrace which offers amazing views of the sun setting over the old town.
Once again, the menu is all about 'national' food with lots of BBQ meat, salads, bread, dumplings and more. The freshly made Dolma (young, rolled grape leaves stuffed with a meat and rice mix) are a house special and definitely worth trying.
Khiva
Located in the heart of the old town of Khiva, the ever-popular Restaurant Terrassa serves a selection of 'national' food with Shashlik and dumplings being the house specials. The rooftop terrace offers unparalleled overs over the old town and is a magnet for tourists during sunset.
Cafés
Throughout Central Asia, the word café (кафе in Russian) is used to describe a cafeteria, i.e. a place where you go to dine. Normally such places serve juices, tea and maybe instant coffee but you'll never find cappuccino or lattes being served at such places. To differentiate themselves, those places serving real coffee call themselves 'coffee houses'.
Tashkent
While I was in Tashkent, my favourite French patisserie chain, Paul, opened their first Uzbekistan branch at #60 Amir Temur Avenue (nearest metro stop – Minor). The cafe offers the usual menu of international dishes, fine French pastries and excellent coffee.
Both Giotto and Caffee'issimo (located a few blocks north of Paul on the same avenue) are also worth a visit.
Samarkand
For a city that attracts so many tourists, Samarkand offers surprisingly few cafes. One of the better ones is Coffee House El-Merosi which is part of the El-Merosi theatre.
Bukhara
One popular cafe in Bukhara is Cafe Wishbone, a German-owned establishment which is centrally located in the heart of the old town. Housed inside a grand 16th-century building, the cafe offers good coffee, lecker sandwiches and divine apple strudel.
Khiva
The cafe scene in Khiva is non-existent with nowhere offering decent coffee. A couple of restaurants in the old town (Terrassa & Cafe Zarafshon) offer passable coffee.
Bars
Tashkent
My favourite bar in Tashkent is the Chester British Pub which is located at 95 Amir Temur Avenue, a short walk from the Radisson Blu hotel. This pub offers outdoor and indoor seating with local craft beers on tap and an international menu which also includes Fish 'n' Chips! Blimey!
If you prefer to move on at some stage and sample other options, there are many bars, restaurants and cafes in this neighbourhood.
Elsewhere
While there are plenty of bars in Tashkent, options elsewhere are more limited. This is a predominately Muslim country! However, in most towns, restaurants serve alcohol.
The most popular beer throughout the country is Sarbast which is brewed by Carlsberg.
Visa Requirements
In order to encourage tourism, the Uzbek government has recently relaxed visa requirements and now allows citizens of 65 countries visa-free access.
To check your requirements, refer to the Visa policy of Uzbekistan.
Getting There
Air
There are no less than six international airports in Uzbekistan, which, in order of importance are:
Located 12 km (7.5 mi) from downtown, Tashkent International Airport serves as the base for the national carrier – Uzbekistan Airways. Like train stations, only passengers with a passport and ticket are allowed to enter the grounds of the airport.
The following airlines provide regularly scheduled flight to/ from Tashkent International airport:
Aeroflot – flies to/from Moscow–Sheremetyevo
Air Astana – flies to/from Almaty, Nur-Sultan
Air Manas – flies to/from Bishkek
Asiana Airlines – flies to/from Seoul–Incheon
Avia Traffic Company – flies to/from Bishkek
Azerbaijan Airlines – flies to/from Baku
China Southern Airlines – flies to/from Beijing–Capital, Ürümqi
flydubai – flies to/from Dubai–International
IrAero – flies to/from Irkutsk
Kam Air – flies to/from Kabul
Korean Air – flies to/from Seoul–Incheon
Rossiya – flies to/from Saint Petersburg
S7 Airlines – flies to/from Moscow–Domodedovo, Novosibirsk
SCAT Airlines – flies to/from Almaty
Turkish Airlines – flies to/from Istanbul
Ural Airlines – flies to/from Chelyabinsk, Krasnodar, Krasnoyarsk–Yemelyanovo, Nizhniy Novgorod, Rostov-on-Don, Samara, Sochi, Volgograd, Yekaterinburg
Utair – flies to/from Moscow–Vnukovo
Uzbekistan Airways – flies to/from Almaty, Amritsar, Andizhan, Baku, Bangkok–Suvarnabhumi, Beijing–Capital, Bishkek, Bukhara, Delhi, Dubai–International, Dushanbe, Fergana, Frankfurt, Irkutsk, Istanbul, Jakarta-Soekarno-Hatta, Jeddah, Kaliningrad, Karshi, Kazan, Khabarovsk, Krasnodar, Krasnoyarsk–Yemelyanovo, Kuala Lumpur–International, Lahore, London–Heathrow, Milan–Malpensa, Mineralnye Vody, Minsk, Moscow-Vnukovo, Mumbai, Namangan, Navoi, New York–JFK, Nizhnevartovsk, Novosibirsk, Nukus, Nur-Sultan, Paris–Charles de Gaulle, Riga, Rome–Fiumicino, Rostov-on-Don, Saint Petersburg, Samara, Samarkand, Seoul–Incheon, Sharjah, Sochi, Tbilisi, Tel Aviv, Termez, Tokyo–Narita, Tyumen, Ufa, Urgench, Ürümqi, Vladivostok, Voronezh, Yekaterinburg, Zarafshan
Yakutia Airlines – flies to/from Irkutsk
Airport Transport
The best means of transport between Tashkent airport and the city centre is a Yandex Taxi, which should cost between 20,000 – 30,000 som, depending on where you are heading.
Alternatively, bus #40 passes by the front of the terminal, on its way to the Central train station, which is a 15-minute ride and costs 1,200 som (payable on-board).
Land
Land-locked Uzbekistan shares land borders with Kazakhstan, Turkmenistan, Kyrgyzstan, Tajikistan and Afghanistan.
Kazakhstan: situated to the north of Uzbekistan, shares a land border of 2,203 km (1,369 mi) which includes four international crossings.
Turkmenistan: situated to the south of Uzbekistan, shares a land border of 1,620 km (1,007 mi) which includes three international crossings.
Kyrgyzstan: situated to the east of Uzbekistan, shares a land border of 1,314 km (816 mi) with three international crossing points.
Tajikistan: also situated to the east of Uzbekistan, shares a land border of 1,312 km (815 m) which includes five international crossing points.
Afghanistan: Situated to the south of Uzbekistan, this is the shortest land border, with a length of just 144 km (90 mi). The border is defined by the course of the Amu Darya River. Due to the threat of terrorism, and the Uzbek governments campaign against Islamic extremists, this border is one of the most heavily fortified in the world, comparable with the border between North and South Korea.
Rail
International trains connect Uzbekistan (Tashkent) with Russia (Moscow and other cities) and Kazakhstan (Almaty) as follows:
Almaty: A direct, high-speed, Talgo train runs three times a week (Tuesday, Thursday, Sunday) between Tashkent and Almaty, with a journey time of 16 hours (10 hours faster than the previous train).
Moscow: Train number 6 leaves Moscow on Wednesday, Friday and Monday at 11:16 pm, arriving at Tashkent, 66-hours later on Saturday, Tuesday and Thursday at 9 pm.
Getting Around
Rail
Uzbekistan is the easiest country in Central Asia to explore thanks to an excellent rail network which connects all places of interest. Uzbekistan Railways operate the only high-speed trains in Central Asia, which travel at a top speed of 250 km/hr.
The Spanish-built Talgo trains, branded locally as the Afrosiyob, operate 7 days a week, connecting Tashkent with:
Samarkand: three trains a day travel between Tashkent and Samarkand (and vice-a-versa), a distance of 344 km, with a travel time of two hours.
Bukhara: two trains a day travel between Tashkent and Bukhara (and vice-a-versa), a distance of 600 km, with a journey time of 3 hours and 20 minutes. This train also stops en-route in Samarkand, providing a fast connection between Samarkand and Bukhara.
A high-speed line is currently being constructed to link Bukhara to Khiva, which will complete the Silk Road high-speed line. This is due to be completed in 2021. In the meantime, regular trains connect the two cities, covering the 455 km journey in 5.5 hours.
Train timetables, in Russian, are available on the Uzbekistan Railways website. An English version of the schedule is available on the seat61 website.
Booking Tickets
With its comfortable carriages, professional staff and fast connection times, the Afrosiyob is understandable very popular and is normally sold out days in advance. It's best to purchase tickets as far in advance as possible, although I was once able to book a ticket from Samarkand to Tashkent one day before I travelled.
You can book tickets online from the Uzbekistan Railways website but, while there is an 'English' language option, everything reverts to Russian! I found it easiest to go to the station and book a ticket in person. When purchasing a ticket, you will need to provide your passport and payment is to be made in som cash (no credit cards accepted here!).
Travelling
All train stations in Uzbekistan are kept calm and relaxed thanks to the fact that only passengers with tickets are able to enter the station. All stations are surrounded by a security fence, which keeps everyone out, except for passengers who enter through a security gate where they must show their passport and ticket.
Once on the platform, smartly uniformed attendants will guide you to your seat. Easy!
Tashkent Metro
Opened in 1977, the Tashkent Metro is one of just two metro systems in Central Asia, with the other being in Almaty, Kazakhstan. Its stations are among the most ornate in the world, and unlike most ex-Soviet metros, the system is shallow (i.e. no long escalator rides required).
The metro operates on three lines (red, blue and green), with a total of 29 stations, and is the best way to travel around the capital. Like Almaty metro, payment is by way of a token which costs 1,200 som (US$0.15).
Due to a complete ban on photography, the metro remained a secret for decades. Apart from serving as a metro, the system's secondary role is as a nuclear bomb shelter, and as such it is considered a military installation.
It was illegal to take pictures inside the metro system, or any of the stations, until 31 May 2018. Since the 1st of June 2018, photography is allowed, and at no stage was I asked to stop photographing. Many of the stations feature amazing artwork.
The depth of the metro's underground tunnels varies between 8–25 metres (26–82 ft). The strong construction of these three lines can resist earthquakes of a magnitude of 9.0 on the Richter scale.
Tashkent Buses
Frequent, modern and clean public buses connect all points in Tashkent, including the airport (#40), with a single ride ticket costing 1,200 som (US$0.15).
Taxi
Yandex Taxi is an online ride-sharing service which was launched in 2011 and is now present in most of Central Asia, including Tashkent. Unfortunately, Yandex is not active in Bukhara or Khiva, which leaves travellers at the mercy of the (ruthless) taxi drivers.
In 2018, Yandex and Uber merged their operations in the region. The Yandex app can be downloaded onto a smartphone and, in terms of functionality, is very similar to Uber.
Shared Taxi
Shared taxis provides the fastest transport option between those points not served by the Afrosiyob train.
Thanks to a newly built, concrete, dual-lane highway between Bukhara and Khiva, the 455 km journey takes just five hours with taxis averaging 120 – 140 km/h along most of the route. Taxis carry four passengers and on the Bukhara to Khiva route, charge 100,000 som (USD$10.60) per place.
---
I filmed the following video while driving in a shared taxi along the new highway from Bukhara to Khiva. 
---
When travelling to any of the borders, shared taxis are the best bet as they travel from border to border, allowing you to cross quickly (by yourself) then connecting with another taxi on the other side. Any crossing done on a bus or train can take hours while you sit around and wait for all passengers to be processed.
Rental Car
The concept of car rental is almost unknown in Uzbekistan and, with such excellent public transport options, is not really needed. The only international company represented in Tashkent is Sixt. The Radisson Blu hotel in Tashkent can organise car rental, which will include a driver.
Interestingly, the most popular brand of car in Uzbekistan is Chevrolet, which are mass-produced at a GM plant in Asaka. The most popular car colour is white which, I was told, is preferred by most Uzbek drivers as it minimises the effects of summer heat. Due to the demand for white cars, consumers pay more for them than any other colour.
---
That's the end of my Uzbekistan Travel Guide.
Safe Travels!
Darren
---
Follow me on Instagram: 
---
Further Reading
Other travel reports from the Central Asia region:
Additional blogs, articles and information on Uzbekistan are available on the Indy Guide website.
Uzbekistan Travel Guide Uzbekistan Travel Guide  Uzbekistan Travel Guide  Uzbekistan Travel Guide  Uzbekistan Travel Guide  Uzbekistan Travel Guide 
Uzbekistan Travel Guide Uzbekistan Travel Guide  Uzbekistan Travel Guide  Uzbekistan Travel Guide  Uzbekistan Travel Guide  Uzbekistan Travel Guide 
Uzbekistan Travel Guide Uzbekistan Travel Guide  Uzbekistan Travel Guide  Uzbekistan Travel Guide  Uzbekistan Travel Guide  Uzbekistan Travel Guide 
Uzbekistan Travel Guide Uzbekistan Travel Guide  Uzbekistan Travel Guide  Uzbekistan Travel Guide  Uzbekistan Travel Guide  Uzbekistan Travel Guide 
Uzbekistan Travel Guide Uzbekistan Travel Guide  Uzbekistan Travel Guide  Uzbekistan Travel Guide  Uzbekistan Travel Guide  Uzbekistan Travel Guide 
Darren McLean is an Australian full-time digital nomad who has spent 36 years on a slow meander around the globe, visiting all seven continents and 229 UN+ countries and territories.
He founded taste2travel to pique one's curiosity and inspire wanderlust.