Turkmenistan Travel Guide
This is a Turkmenistan Travel Guide from taste2travel.
Date Visited: May 2023
Introduction
One of the most closed and reclusive countries in the world, the enigma of Central-Asia, Turkmenistan is a fascinating and little-understood travel destination.
Nestled in the heart of Central Asia, Turkmenistan is a hidden gem waiting to be discovered by intrepid travellers. This is no mainstream destination, with all aspiring visitor's needing to secure a visa through a lengthy visa process.
Currently, the only way to secure a visa is by joining a tour with a Turkmenistan-registered tour company.
I travelled to Turkmenistan with Oguz Travel who I would definitely recommend. For more on Oguz Travel, please refer to the Tour Companies section below.
Turkmenistan is by far the most mysterious and unexplored of Central Asia's 'stans. A country rich in oil and gas, the government has no need for tourist dollars.
Turkmenistan became famous for the truly bizarre dictatorship of Saparmyrat Niyazov, who ruled as 'Turkmenbashi' ('leader of the Turkmen') until his death in 2006.
During his presidency, Niyazov cultivated a cult of personality which would have even made the leaders of North Korea blush.
He installed grandiose monuments, and golden statues of himself, including one large, golden statue in Ashgabat which rotated to always face the sun.
Niyazov turned Turkmenistan into a sort of totalitarian theme park, although since his death things have been tempered down.
Lying at a crossroads on the ancient Silk Road, Turkmenistan has a rich and complex history and is home to several UNESCO World Heritage sites.
Mostly desert, Turkmenistan is sparsely populated but is home to many remote and spectacular sights such as the Yangykala Canyon and the Darvaza Gas Crater – known as the 'Gates of Hell'.
Despite its challenges, Turkmenistan remains a fascinating and unique country, with a rich cultural heritage and stunning natural beauty.
Location
Situated at the heart of Central Asia, Turkmenistan is bordered by Iran to the south, Afghanistan to the southeast, Uzbekistan to the northeast, and Kazakhstan to the northwest.
It is also bounded by the Caspian Sea to the west, which provides access to international waters.
The country has a strategic location along the ancient Silk Road trade route, which has historically made it an important crossroads of cultures and civilizations.
The landscape of Turkmenistan is characterised by vast expanses of deserts and semi-deserts, punctuated by mountain ranges in the south and southeast regions.
The Karakum Desert, which covers much of the country, is one of the largest sand deserts in the world.
People
The people of Turkmenistan are diverse and have a rich cultural heritage that has been shaped by various influences over the centuries.
As of 2023, the country has a population of 6.3 million people, the majority of whom are ethnic Turkmen.
Demographically, the population is comprised of:
Turkmen 72%
Russian 12%
Uzbek 9%
Other 7%
Azeri 1%
The Turkmen people are known for their hospitality and traditional way of life. Many still practice the ancient nomadic lifestyle of their ancestors, living in yurts and moving from place to place with their herds of livestock.
The culture of Turkmenistan is heavily influenced by Islam, which is the dominant religion in the country, with 93% of the population being Muslim.
Like other former-Soviet republics, where religion was banned for most of the 20th century, the version of Islam practiced in Turkmenistan is much less strict than the version of Islam found throughout the Middle East.
Despite the challenges faced by the country, the people of Turkmenistan remain proud of their identity and continue to work towards a better future for themselves and their country.
I found the Turkmen to be warm, friendly, welcoming, courteous and very curious about the foreigner in their midst. Most Turkmen have limited opportunities to meet a foreigner!
---
Turkmenistan's President DJ
The Turkmen love to have fun and they also love their music – especially electronic dance music.
I found it strange that hotel pools, rather than offering a calm, relaxed environment, instead featured loud, mounted speakers, which boomed with the sound of electronic dance music.
Maybe this craze was started by the former President who was a keen DJ – as can be seen in the following video which shows him DJing at a New Year's Eve party in 2020.       
---
Flag
The flag of Turkmenistan features a green field with a vertical stripe of five different carpet designs to the left of the flag.
The green background represents Islam, which is the dominant religion in the country, and also represents the natural environment of the country, particularly its lush oases.
The five different carpet medallions represent the five main tribes of the Turkmen people, which are:
Teke
Yomut
Saryk
Choudur
Arsary
The designs are also meant to symbolise the country's rich cultural heritage and history, as well as its status as a centre of traditional carpet weaving.
To the right of the carpets, there is a white crescent moon and five stars, which are also symbolic of the Islamic faith.
The crescent moon represents progress, while the five stars symbolize the five main pillars of Islam: faith, prayer, fasting, pilgrimage, and charity.
Currency
The Turkmenistan manat is the official currency of Turkmenistan. If you have travelled to Azerbaijan, you will be familiar with this unit of currency as they use the Azerbaijan manat.
The original manat was introduced on 1 November 1993, replacing the rouble, which was the currency of the former Soviet Union.
The manat is subdivided into 100 tenge with both coins and banknotes in circulation. Banknotes are issued in denominations of 1, 5, 10, 20, 50, 100, and 500 manats.
The international currency code for the manat is TMT, although the currency is not exchangeable outside of Turkmenistan. It is important that you spend all of your currency before leaving the country.
There are many good souvenir and duty-free shops at Ashgabat International Airport, where you can make lastminute purchases to rid yourself of excess manat.
Due to the isolated nature of the country, there are few working international banking services in the country. It is best to take all the money, in the form of USD cash, you expect to spend with you into the country.
Exchange Rates
The official exchange rate for the manat is fixed by the Central Bank of Turkmenistan.
Since January 2015, the official exchange rate has been set at US$1 = 3.5 manats.
Black Market
As with most closed economies, a currency black market exists in Turkmenistan with many shopkeepers in Ashgabat keen to exchange USD or EUR, for manats, at very favourable rates.
During my stay, the official exchange rate was US$1 = 3.5 manats, while the unofficial rate was US$1 = 20 manats!
I exchanged money with one shopkeeper in Ashgabat who had pre-prepared bundles of 2,000 manat notes (worth USD$100). I handed him US$100, and he handed me one bundle of 2,000 manats.
During my 8 days in Turkmenistan, I exchanged a total of US$150, at the unofficial rate, to cover incidental costs. This was more than sufficient!
ATMs
ATMs do not exist in Turkmenistan!
Credit Cards
Credit cards cannot be used in Turkmenistan, which is strictly a cash society!
Costs
Since all visitors are required to join a fully escorted, fully inclusive tour, travel costs are as per the tour.
A one-week tour will typically cost between USD$500-700.
In addition to the cost of my tour, I had to pay for my roundtrip flight to Turkmenistan plus my visa and incidental expenses.
I flew from Dubai to Ashgabat with FlyDubai, who typically charge USD$730 for a return flight.
The cost of my tourist visa was US$99, which was payable in USD cash at Ashgabat International Airport.
In addition, I changed USD$150 on the black market to receive 3,000 manat. This was more than sufficient to cover incidental costs during my 8 days in Turkmenistan.
Tour Companies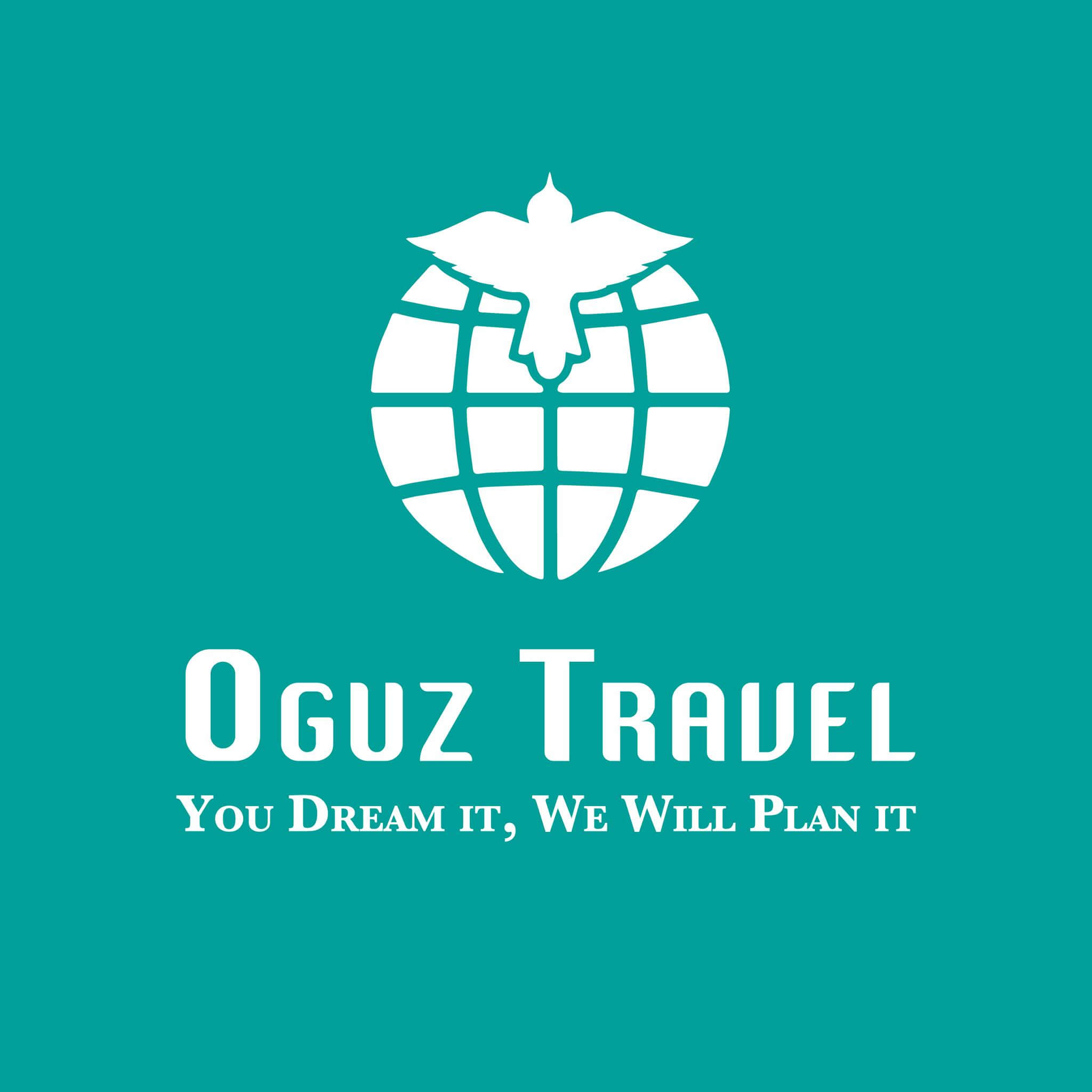 Currently, the only way to secure a visa for Turkmenistan, either a tourist or transit visa, is to apply through a Turkmenistan-registered tour company.
I toured Turkmenistan, as a solo passenger, with Oguz Travel who I would highly recommend.
All visitors to Turkmenistan need to join a fully escorted tour with a local tour company.
For a full description of the Visa process, please refer to the Visa Requirements section below.
Currently, Oguz Travel charge between Us$500 – $700 (per person) for a one-week tour of Turkmenistan. This cost excludes airfares and the visa fee.
My tour included driver / guide, transport, meals, accommodation and a domestic flight. Everything was organised by the professional and friendly staff at Oguz Travel.
I was fully escorted from the moment I arrived until I departed.
Oguz Travel offered a reliable, professional service and ensured my trip to Turkmenistan was truly memorable!
---
Contact Details for Oguz Travel:
---
Sightseeing
Ashgabat
Home to 730,000 souls, Ashgabat is the gleaming, spotlessly clean, perfectly manicured capital city of Turkmenistan.
The city is situated on the southern edge of the Karakum Desert, and its name translates to "City of Love" in the Turkmen language.
---
Video: Driving in Ashgabat, Turkmenistan. 
---
From the moment you arrive at the huge white-marble Ashgabat International Airport, which is built in the shape of a falcon in flight, you can't help but notice how perfectly clean and perfectly well maintained everything is.
Ashgabat is a showpiece capital city. Everything is built to razzle and dazzle.
While driving around the capital, you will see uniformed cleaners mopping and scrubbing the granite gutters and footpaths.
There is not a single piece of litter to be seen anywhere – the capital is kept spotlessly clean. I spoke to Turkmen, who had travelled abroad, and they commented on how surprised they were to find litter on the ground in other countries.
The streets of the capital are lined with thousands of cone-shaped pine trees, all of which are pruned by hand.
Beyond the line of pine trees, pristine, white-marble buildings line the perfectly maintained avenues and boulevards.
Ashgabat is known for its unique architecture, which features a mix of traditional Turkmen design and modern, futuristic styles.
Many of the buildings in the city are made from white marble, giving it a distinctive look.
It's interesting to note that while white-marble is used on buildings, and monuments, throughout the country, it's all imported! Turkmenistan does not possess any sources of marble.
---
Quirky Ashgabat
There are many quirky, but seriously strict rules, which govern life in Ashgabat.
As you cruise around the streets of Ashgabat, you can't help but notice that everyone seems to be driving a very clean, late model, white car.
Drivers in Ashgabat can drive any colour car they wish – provided it's white!
This is a government regulation which was introduced by the previous president, Gurbanguly Berdymukhammedov, who believed that the colour white was 'lucky'. It is for this reason that all buildings are clad in white marble!
A few exceptions have been made that allow some people to drive silver cars! 
As for the cleanliness of all vehicles, if a driver is found to be driving a dusty or dirty car in Ashgabat, he can be stopped by one of the many roadside policemen (they are stationed on every street corner in Ashgabat) and the driver will be issued a fine! 
After one long day-trip into the countryside, my driver/ guide dropped me at my hotel in Ashgabat at 10 pm. While I was ready for bed, he mentioned that he first needed to go and get his car washed before he went home to sleep.
When I enquired as to why it was so urgent to get his car washed so late at night, he explained that if he is stopped by a policeman he could be fined because of his dirty car.
All cars in Ashgabat are kept spotlessly clean!    
Another rule, which is hugely inconvenient for any Turkmen visiting the capital from the countryside, is that only cars bearing a license plate issued in Ashgabat (AG) or the surrounding Ahal (AH) region are allowed to enter the capital.
Drivers, who are driving cars with license plates issued in other regions, must park their cars on the outskirts of the capital, in specially built mega-sized garages, and either take a taxi, public transport or meet a family member who is driving a car (white of course!) with a local license plate.
One of the most popular forms of inter-city public transport in Turkmenistan are shared taxis. Almost all taxis bear regional license plates which means they are unable to drive into the city to drop their passengers. Instead, they must park on the outskirts of Ashgabat, where everyone must then transfer to other vehicles to complete their journey.   
If regional drivers do attempt to drive into the capital, they will be stopped and fined by one of the many policemen!  
Car license plates in Turkmenistan are suffixed with a two-letter region code as follows:
AG – Ashgabat
AH – Ahal
BN – Balkan
DZ – Daşoguz
LB – Lebap
MR – Mary
The upside for those living in other regions is that they can drive any colour car they wish and they don't have to wash their cars if they become dirty. Life for those who live in the regions is a little more relaxed. 
---
Sights of Ashgabat
Turkmen Carpet Museum
The Turkmen Carpet Museum in Ashgabat is a renowned institution dedicated to the art and history of Turkmen carpets. It is a veritable house of treasures!
The museum houses an impressive collection of Turkmen carpets and rugs, including the largest handwoven carpet in the world, which is 301 square metres in area and weighs 1.2 tons.
Turkmenistan is famous for its handwoven carpets, which are often considered some of the finest in the world. These carpets are known for their vibrant colors, intricate geometric patterns, and rich cultural symbolism.
Each of the five different tribes in Turkmenistan had their own unique carpet design. It's these five unique designs which now feature on the national flag.
More than just a display of pretty carpets, the museum provides visitors with historical context about the art of carpet-making in Turkmenistan.
You can learn about the significance of carpets in Turkmen culture, their role in daily life, and the traditional techniques used in their creation.
The museum has multiple exhibition halls displaying various types and styles of Turkmen carpets.
Each hall focuses on specific regions, historical periods, or weaving techniques, allowing you to explore the diversity of Turkmen carpet art.
They even have 3D carpets – although you don't need to wear special glasses to view them!
One of my favourites were the double-sided carpets. Truly unique!
All visitors are led through the museum by an expert guide who describes the various wonders which are displayed.
There is also a museum shop which sells carpets and other trinkets. These carpets make for unique and culturally rich mementos of your visit.
Located in the building next door to the museum is the Ministry of Carpets. If you wish to export a carpet which is greater than one square metre in size, you will need to apply for an export permit from the ministry.
One day, I'll return to Ashgabat to go carpet shopping!
Turkmenbashi Ruhy Mosque
The Turkmenbashi Ruhy Mosque, also known as the Gypjak Mosque, is considered the main mosque of Turkmenistan. It is the largest mosque in Central Asia.
This grand mosque, which was built by the French construction company Bouygues (who also built the fabulously opulent Yyldyz Hotel) is located 7 km (4.3 mi) west of Ashgabat, in the town of Gypjak, which was the home town of President Saparmyrat Nyýazow.
Every inch of this mosque is absolutely breathtaking, with only the finest of materials used for its construction.
The outside is completely made of white-marble, with a massive gold-covered dome, which is 50 metres in diameter, and gold-accented minarets which soar to 91 metres.
The height of the minarets corresponds to "1991", the year Turkmenistan became independent.
Inside, lush, handwoven, Turkmen carpets cover the floor, while golden chandeliers illuminate the defining feature of the mosque: the central dome, which is intricately tiled with gold and blue mosaic tiles.
The mosque opened on 22 October 2004, and was built by Nyýazow, along with a mausoleum in preparation for his death.
Nyýazow died two years later, and was buried in the mausoleum on 24 December 2006, along with other family members.
The mosque has been at the centre of controversy as scriptures from both the Quran and the Ruhnama (The Book of the Soul), Nyýazow's 'pseudo-spiritual guide to life' are inscribed into the walls.
Also controversially, the gold lettering on the minarets reads: "The Ruhnama is a holy book, the Koran is Allah's book."
It has outraged many Muslims that the Ruhnama is placed as the Quran's equal.
Despite its capacity to accommodate 10,000 worshippers', the mosque is often empty as the Ruhnama inscriptions are considered blasphemous by devout Muslims.
Another possible reason the mosque is normally empty is that nobody really liked Turkmenbashi, Turkmenistan's first president-dictator, who built the mosque in his mother's honour and is now buried alongside her in the mausoleum.
Monument Arch of Neutrality
The 75 metre (246 ft) tall, Monument Arch of Neutrality, was built to commemorate Turkmenistan's status of permanent neutrality, which was recognised by the United Nations in 1995. Neutrality was a key foreign policy principle of Turkmenistan.
The arch was built in 1998, at a cost of US$12 million, on the orders of then president, Saparmyrat Nyýazow, to commemorate the country's official position of neutrality.
As was fitting with his cult of personality, he also ordered that the monument be topped by a 12-metre (39 ft) tall gold-plated statue of himself, which always rotated to face the sun.
While the arch features an elevator which ascends to an observatory, this was not working at the time of my visit.
Turkmenistan Independence Monument
The Turkmenistan Independence Monument was constructed to commemorate Turkmenistan's declaration of independence from the Soviet Union, which occurred on October 27, 1991.
At its core, the monument features a tall central column, made of white marble (of course!). This column is adorned with intricate Turkmen motifs and decorative elements.
Ruhnama Monument 
Located down the hill from the Turkmenistan Independence Monument is the truly bizarre Ruhnama Monument.
The former president of Turkmenistan, Saparmurat Niyazov, wasn't simply happy enough with his cult of personality, he also wanted to guide the nation by authoring a spiritual guide.
The Ruhnama, which translates as "The Book of the Soul", was a spiritual guide provided to the Turkmen people by the president.
The book was introduced to Turkmen culture in a gradual but eventually pervasive way. Niyazov first placed copies in the nation's schools and libraries but eventually went as far as to make an exam on its teachings an element of the driving test.
It was mandatory to read Ruhnama in schools, universities and governmental organisations. New governmental employees were tested on the book at job interviews.
After the death of Niyazov in December 2006, the books popularity remained high, however in recent years, its popularity has waned.
Alem Entertainment Centre
In 2012, Turkmenistan gained another entry in the Guinness Book of World Records, with the "largest Ferris wheel in an enclosed architectural design".
The main attraction at the Alem Centre, the Ferris wheel is 47 metres high and has a diameter of 57 metres. A large glass and white-steel casing houses the Ferris wheel, which has 24 six-seat cabins.
The Alem Entertainment Centre, also features a bowling alley, cinema screens, a restaurant, and a planetarium.
Tolkuchka-Basar
Tolkuchka-Basar, also known as Tolkuchka Bazaar, is one of the largest and most famous open-air markets in Central Asia.
Located on the outskirts of Ashgabat, this bustling bazaar is known for its wide variety of goods, including traditional crafts, textiles, electronics, carpets and much more.
Turkmen clothing is known for its vibrant and colourful designs.
he use of bright colors, intricate patterns, and embroidery is a significant characteristic of their traditional attire.
During my visit to the bazaar with Kemal, I visited the textile market where I could observe local women purchasing lengths of cloth for making traditional Turkmen clothing.
While western-style clothing is popular among the youth of Turkmenistan and those living in urban areas, traditional clothing is still largely worn, especially by women.
Traditional attire remains an important symbol of Turkmen identity and cultural heritage.
We also visited the carpet bazaar where I was offered the most amazing Turkmen carpets at the craziest of prices!
The low prices offered had me salivating and I was keen to buy, however, any carpet larger than one square metre requires an export permit from the Ministry of Carpet! Yes – there is a ministry for carpets!
The prices for handwoven Turkmen carpets at the Tolkuchka Bazaar were a steal! The prices were shockingly cheap, especially for something that would have taken so long to make!
However, as a full-time traveller, without a place to currently call home, it made no sense for me to buy. I did promise Kemal that I will return one day, when I am ready to buy a horde of bargain Turkmen carpets.
Despite the fact that I am a full-time traveller, without a base, I do have a small carpet collection which is comprised of pieces I have purchased during my travels.
One day, I will have a home where I can display my collection. Then I'll return to Ashgabat to add some Turkmen carpets to my collection.
Alabay Monument
Unveiled in 2020 by the then President, Gurbanguly Berdymukhamedov, this 6m (19ft) golden statue of the Alabay dog, the national dog of Turkmenistan, adorns a roundabout in downtown Ashgabat.
The Alabay is a home-bred Turkmen variety of the Central Asian shepherd dog and is listed under the country's national heritage.
Akhal-Tekes Horse Stable
The horse, and specifically, the Akhal-Tekes breed of horse, is an integral part of Turkmen culture.
Horses in Turkmenistan are treated like royalty, living in plush stable complexes, where they are groomed, bathed, fed the finest of food and generally pampered.
Among all equine breeds known today in the world, the Akhal-Teke, which originated in the Karakum Desert, is universally considered one of the most ancient ones.
On the outskirts of Ashgabat, large stable complexes house these magnificent beasts. Visitors are able to visit to see these horses up close.
Although I am not a horse person, I could appreciate that these horses truly are special. They are the most beautiful of horses!
Kow Ata Underground Lake
Located 90 km west of Ashgabat, Kow Ata is an underground lake, which is located inside a large cave, near the village of Bäherden, at the foot of the Kopet Dag mountain.
The cave was reportedly discovered in the 19th century by railway workers during construction of the Ashgabat to Turkmenbashi railway.
The lake is located 55-metres (180 ft) below the entrance of the cave, and is reached by a series of stairways. No sunlight reaches inside the cave and lighting on the stairway is poor. I had to use the torch on my phone to light the way.
The length of the lake, which lies in darkness, is reported to be between 75 metres (246 ft) and 80 metres (260 ft). The average depth is about 10 metres (33 ft), with a maximum depth of 15 metres (49 ft).
It's a popular swimming place for locals escaping from the scorching summer heat outside.
Entrance to the cave costs 50 manat!
Several restaurants in the car park provide food and drinks.
Nokhur
Nokhur is a village in the Akhal velayat of Turkmenistan, located at the western end of the Kopet dag ridge, in the mountains, at an altitude of 1,000-1,100 metres above sea level.
The area is known for its unique culture, traditional way of life, and stunning natural surroundings. The village is nestled in the Kopet Dag mountains, providing it with a breathtaking backdrop of rugged landscapes.
The village is inhabited by the Nokhuris people who are different from other Turkmens. They have their own language and distinct cultural practices.
It is said that the residents of Nokhuris are descendants of soldiers who first arrived in the region, as part of the army of Alexander the Great, and who decided to stay and settle in the scenic valley, rather than to continue moving and fighting, as the army made its way south towards Persia.
At the entrance to the village, the excellent Soygi Dagy restaurant, serves very tasty Turkmen cuisine at the base of a crashing waterfall. A fantastic location for a restaurant as the waterfall acts as a natural air-conditioner on hot days.
Nokhur Cemetery
The cemetery of Nokhur is the main sight in this mountain village. Its graves, marked by the horns of mountain goats, point to burial rites steeped in animism, sprinkled with Zoroastrianism.
The goat horns are there to fight off evil spirits, while the gravestones are marked with grooved steps, to help the deceased ascend to heaven.
The reverence of mountain goats clearly predates Islamic traditions, and though today the Nokhuris are devout Muslims, this part of their ancient belief system has continued to survive.
Nokhur Plane Tree
Located in the centre of Nokhur village is a huge, centuries-old, plane tree. A hollow in the trunk can accommodate several people at once.
Visitors can purchase herbal teas, which are sold by a couple of vendors who make tea from drying locally collected wildflowers and herbs.
Balkanabat
Balkanabat is the capital city of the Balkan Province in Turkmenistan. A sleepy town, Balkanabat is located in the western part of Turkmenistan, 150 km inland from the coast of the Caspian Sea and the port city of Turkmenbashi.
This regional hub is situated in the heart of the Karakum Desert and serves as a gateway to various natural resources and energy reserves in the region.
The city's economy is closely tied to the oil and gas industry, as the region around Balkanabat is rich in hydrocarbon resources.
Oil and gas exploration, production, and refining are significant economic activities in and around the city.
The Monument to the Desert Explorers
The only real sight in Balkanabat is this monument which is located on the western edge of town.
The Monument to the Desert Explorers is sculpted from concrete, but made to look like sandstone.
It commemorates the Turkmen and Russian explorers who discovered oil in the region, which ultimately led to the birth of Balkanabat.
The sculpture depicts several explorers huddling around a camel, who is carrying barrels of oil, taking shelter from an apparent sandstorm as they make their way across the desert.
Yangykala Canyon
A truly stunning sight, the Yangykala Canyon is a stunning natural geological formation located about 2 hours inland from either Balkanabat or Turkmenbashi, via some terribly potholed roads, which eventually turn to gravel.
Often referred to as the "Grand Canyon of Turkmenistan" due to its unique and striking landscapes, Yangykala was once underwater, the floor of an ancient ocean, the gigantic Tethys Sea, that existed millions of years ago.
Once the Tethys Sea had dried, it left behind a rocky landscape that was slowly eroded by wind and rain, cutting out cliffs and canyons whose colourful walls are now on full display – an artwork by Mother Nature!
Evidence of the former seabed can be found everywhere at Yangykala Canyon, in the form of fossilised seashells.
Remnants of the Tethys Sea remain today as the Mediterranean, Black, Caspian, and Aral seas.
One of the most captivating features of the Yangykala Canyon is the array of vibrant colors that adorn the rock formations, a result of high iron mineral content.
The layers of sedimentary rock display shades of red, orange, yellow, and white, creating a mesmerising, and at times surreal, visual spectacle.
There are several viewpoints along the rim of the canyon that offer breathtaking panoramic views of the surrounding landscapes. These can be access with a high-clearance 4WD.
Visitors can stand at these vantage points and marvel at the expanse of the canyon, the intricate patterns of the rock layers, and the play of light and shadows.
The canyon is located in a relatively remote and arid region, which adds to its mystique. Its isolation has helped preserve its pristine landscapes and minimise human impact.
Well off the beaten track, the only way to reach the canyon is with a private vehicle.
There are absolutely no facilities anyone near the canyon, so you need to come prepared with all the water and food you might need. On the day I visited, temperatures in the canyon were in the mid-40's Celsius!
Turkmenbashi
Turkmenbashi, formerly known as Krasnovodsk, is a port city and one of the major urban centres in Turkmenistan.
The city's name was changed from Krasnovodsk to Turkmenbashi in honor of Turkmenbashi (Saparmurat Niyazov), the first President of Turkmenistan, in 1993. The name "Turkmenbashi" translates to "Leader of the Turkmen."
It holds significant economic and strategic importance due to its access to the Caspian Sea and its role in trade and transportation.
Turkmenbashi is located on the northeastern coast of the Caspian Sea, in the Balkan Province of Turkmenistan. It serves as the administrative centre of the Balkan Province.
One of the most crucial aspects of Turkmenbashi is its port, which is the largest port on the Caspian Sea.
The city's economy is closely tied to maritime activities, shipping, and trade. A regular passenger ferry connects Turkmenbashi to Baku, the capital of Azerbaijan.
The port plays a pivotal role in the export and import of goods, particularly energy resources like oil and gas.
Similar to other parts of Turkmenistan, Turkmenbashi has a significant presence in the oil and gas sector. The region is rich in hydrocarbon resources, and the city is involved in oil and gas exploration, production, and transportation.
Avaza National Tourist Zone
Close to Turkmenbashi is the Avaza National Tourist Zone, a beach resort area along the Caspian Sea which was inspired by the developments of Dubai, but which lacks the crowds or the buzz of the glitzy Emirate.
Avaza was developed to attract tourists and features modern hotels, entertainment facilities, and recreational opportunities. However, the tourists have yet to arrive! Avaza is probably the least known resort in the world!
At the time of my visit, there were a handful of Turkmen holiday-makers enjoying the facilities, but it was very quiet – dead really!
This tourist zone is a peculiar place!
Lining the beach are a number of white-marble (of course!) high rise hotels, each one built, and operated, by a different government department.
Beyond the hotels, expansive, manicured, perfectly clean, parks and pine forests allow holiday makers to walk and exercise in a pollution-free environment.
When Avaza was created, the president of Turkmenistan deemed that the zone should be kept car-free zone, so that those on holiday are not subject to pollution, traffic or noise.
As a result, all vehicles are to be parked in a giant parking station at the entrance to the zone, requiring passengers to transfer to a special fleet of taxis, who operate shuttle services to the different hotels.
During my visit to Avaza, I spent time relaxing with my driver/ guide – Rejep – by the large swimming pool at the Hazar Hotel, which is owned by the Central Bank of Turkmenistan.
Apparently, the Hazar Hotel has the best swimming pool of all the hotels. The pool is popular with visiting locals, and features the obligatory boom-box speakers, booming out loud electronic music.
Mary
Located in the southeast of Turkmenistan, 366 km east of Ashgabat via a rough, deteriorated, Soviet-era highway, the city of Mary (pop: 210,000) is the capital of the province of the same name.
It is located near the border with Afghanistan and has historically been an important trade and cultural centre due to its strategic location along the Silk Road.
Mary is the launching pad for visits to the nearby UNESCO World Heritage Site of Merv, which lies 33 km outside the city.
Merv
Merv is a UNESCO World Heritage Site located 33 km from the city of Mary. It is one of the most important archaeological sites in the region, and is considered one of the greatest cities of the Islamic world.
At its peak, Merv was a major centre of trade and culture, and was an important stop along the Silk Road.
Merv was inhabited from the 3rd millennium BCE to the 18th century CE, and was ruled by a series of empires, including the Achaemenids, the Parthians, the Sassanids, the Arabs, the Seljuks, and the Mongols.
The city was known for its impressive architecture, including its mosques, palaces, and fortifications, many of which have been partially or fully restored.
Merv is a fascinating destination for those interested in history and archaeology, offering a glimpse into the rich cultural heritage of Central Asia.
Mausoleum of Ahmad Sanjar
One of the highlights of Merv is the impressive Mausoleum of Ahmad Sanjar, a 12th-century mausoleum that is considered one of the finest examples of Seljuk architecture.
Built in 1157 CE, the mausoleum commemorates Ahmad Sanjar, a Seljuk ruler of Khorasan. Throughout his reign, Sanjar fought off several invasions and uprisings, until finally being defeated by the Oghuz.
During the Mongol sack of Merv in 1221 CE, the mausoleum was burnt, only after the Mongols had dug up the grave of Ahmad Sanjar, looking for precious objects.
The fire caused significant damage to the mausoleum, destroying much of the building's exterior brickwork and causing the outer dome to collapse.
Merv remained severely depopulated in the period following the Mongol invasion and the tomb deteriorated further due to centuries of neglect.
Great Kyz Kala
The Great Kyz Kala is a monumental mudbrick, fortified-building, one of a number of similar structures known as köshks, within the UNESCO World Heritage Site of Merv.
This iconic structure is thought to have been built somewhere between the 6th and 8th century CE, in the late Sassanian or early Islamic period, and to have continued in use until the Mongol sack of Merv in 1221 CE.
Located just outside the city walls, it seems likely to have functioned as a fortified residence
Darvaza
Darvaza, also known as the Door to Hell, is a natural gas field located in the Karakum Desert of Turkmenistan. It is famous for its large, burning crater, which has been burning continuously since 1971.
The crater is very popular with tourists, who flock to see its eerie glow in the darkness of night.
The Darvaza gas crater was created when Soviet geologists were drilling for gas in 1971 and the ground collapsed, creating a large hole.
The gas that was released from the hole was thought to be harmful to local residents, so the decision was made to set the gas on fire to prevent it from spreading.
The hope was that the fire would burn out within a few weeks, but it has been burning continuously ever since.
Today, the Darvaza crater is a popular tourist attraction.
The crater is about 60 metres wide and 20 metres deep, and the flames can reach up to 10-15 metres high.
While the area around the crater is remote and can be difficult to access, many tour operators offer guided trips to Darvaza for those interested in seeing the fiery spectacle up close.
Getting up close to take photos is like standing close to a large flame grill! Thermal winds, which are whipped up by the flames, can easily singe the hairs on your head!
On the day of my visit, the temperate in the desert was around 45 degrees Celsius, while the temperate at the rim of the crater was around 70 degrees Celsius. My camera almost melted!
Accommodation at Darvaza
For those who wish to stay overnight, an onsite yurt village provides accommodation options.
Restaurant at Darvaza
The nearest dining options in this part of the desert are hundreds of miles away in Ashgabat. One onsite restaurant provides basic meals for those staying overnight.
Accommodation
Accommodation options catering for all budgets can be found in each of the major cities, including Ashgabat, Turkmenbashi and Mary.
Accommodation will be arranged by your tour company as per your requirements.
During my time in Turkmenistan, I experienced two different types of accommodation, which were at complete opposite ends of the accommodation spectrum.
I stayed for all but one of my nights at the recently opened, 5-star, Yyldyz Hotel in Ashgabat, which is regarded as the best hotel in Turkmenistan and is beyond luxurious!
I also got to experience a family homestay when my driver/ guide invited me to stay with him and his family in their 5-bedroom apartment in the western city of Balkanabat.
While a family home cannot be compared to the opulent offerings of a 5-star hotel, my homestay experience was one I will forever treasure! Something truly special!
Ashgabat
The Yyldyz Hotel is a 5-star luxury hotel located on a hill on the outskirts of Ashgabat. It was built by the French construction company Bouygues Bâtiment International.
The imposing, teardrop-shaped tower, which reminded me of the Burj Al Arab Hotel in Dubai, is more than 100 metres tall, and contains 155 spacious and opulent rooms/ suites, which are fit for royalty.
From the moment you step into the lofty, marble-clad lobby, you know you have arrived somewhere special. The English-speaking reception staff are professional and provide a good level of service.
---
Video: Approaching the Yyldyz Hotel in Ashgabat, Turkmenistan. 
---
My room/ suite was incredibly spacious, much larger than your average apartment.
As I entered, a hallway led first to a huge bathroom, which featured a large shower, bathtub, and underfloor heating.
The bathroom was almost as large as some hotel rooms I've stayed in.
The hallway then led to a sitting room where there was an office desk and chair, coffee machine, refrigerator etc.
Beyond the sitting room, the incredibly large bedroom featured ceiling to floor windows along the entire front wall, which provided the most stunning views of Ashgabat. Even the king-sized bed seemed to be too small for this huge space.
All of the walls of my room were adorned with original artworks featuring Turkmen horses.
Each morning, a generous buffet breakfast was served in the hotel restaurant.
Facilities at the hotel include an indoor and outdoor pool (both are huge and very popular with visiting locals), a gym, a sauna/ spa, a banqueting hall, a panoramic restaurant, nightclub and pub.
The Yyldyz Hotel was a special experience and, since I travelled to Turkmenistan with Oguz Tours, they were able to offer this deluxe experience at a special promotional rate.
Balkanabat 
During my first few days in Turkmenistan, I travelled with an amazing driver/ guide by the name of Rejep.
One evening, we arrived in his hometown of Balkanabat, which is located in the west of Turkmenistan, 153 km inland from the Caspian Sea port city of Turkmenbashi.
Rejep had invited me to experience a traditional homestay, by staying with his extended family who live in a 5-bedroom apartment which dates from the Soviet era.
Away from all the glitzy, showpiece, marble-clad buildings of Ashgabat, and a million miles from the opulence of the Yyldyz Hotel, most Turkmen live in old Soviet apartment blocks which remain totally unrenovated.
These apartments are purely utilitarian – solid, but cold, constructions, which are not noted for any form of luxury or comfort. They are the mainstay of private residential housing in Turkmenistan.
What was interesting to note were all the satellite dishes which clung to the outside walls of all apartment buildings in Turkmenistan.
The Turkmen prefer to tune into Turkish TV channels, which offer game shows, reality shows and other programs, which are much more entertaining than the stale offerings of Turkmenistan state television.
During my stay at his home, Rejep's son was celebrating his 1st birthday.  He was certainly curious about the stranger in his house.
Rejep's wife prepared the most delicious meals, including Plov, which was full of flavour.
What's notable about Turkmen homes is that they are sparsely furnished. Everything, from sleeping, eating and preparing meals, is done on the floor.
Eating Out
The cuisine of Turkmenistan, reflects its nomadic heritage, as well as influences from neighbouring countries like Iran, Afghanistan, and Russia.
The cuisine is characterised by its use of simple, locally available ingredients, and a focus on hearty and flavourful dishes.
Meat holds a central place in Turkmen cuisine, especially mutton, beef, and occasionally camel meat. Lamb is particularly popular and is often used in various dishes, including stews, kebabs, and pilafs.
Pilaf (Plov) is a staple dish in Turkmen cuisine. It typically consists of rice cooked with meat (usually lamb or beef), vegetables, and aromatic spices. The dish is often garnished with fried onions, raisins, and sometimes saffron, giving it a rich and flavourful profile.
Grilled skewered meats, known as kebabs, are widely enjoyed in Turkmenistan. These can include various types of meat, such as lamb, beef, and chicken, often marinated with spices and herbs before grilling.
Bread, known as "çörek" in Turkmen, is a staple food. The traditional bread is round and flat, often baked in tandoor ovens. It is usually served with various dishes and used to scoop up food.
Dairy products like yogurt, Ayran (a yogurt-based drink), and various types of cheeses play a role in Turkmen cuisine. These items are not only consumed as they are but are also used as ingredients in different dishes.
For those who love to eat melons, Turkmenistan is melon-central and the Turkmen are fanatical about their melons.
On our drive to his family home, my driver, Rejep, stopped at several roadside melon stalls to purchase a variety of melons. At each stall, he spent time to feel and smell each melon, being careful to select only the best!
By the time we had reached his home, he had purchased seven different melons – all of which tasted amazing!
Restaurants /Cafés
While in Turkmenistan, all meals were arranged by my tour company, Oguz Travel.
Although tea is an essential part of Turkmen culture, coffee is becoming more popular, with cafés offering caffeine addicts a choice of espresso, cappuccino, café latte etc.
Ashgabat
The best coffee in Ashgabat is served at Bazetti Coffee which is hidden away on the ground floor of a non-descript, white-marble, building in a suburb of Ashgabat.
There are no signs to be seen anywhere! You just have to know where to go! I always went with my guide, Kemal, who knew the way and who is also a fellow caffeine addict.
Bazetti roast their own coffee and sell to cafes throughout Turkmenistan. This is a haven for coffee lovers.
Also worth trying are their freshly baked, Russian Cheesecakes! Truly divine!
Mary
The funkiest restaurant/ café in the city of Mary is the Aladdin Café, which features a menu of Turkmen and International favourites, all of which are served in a very groovily-designed environment.
Highly recommended!
Bars
Bars can be found in all the major hotels.
The Yyldyz Hotel offers a bar on its top floor and alcohol is also served poolside.
Visa Requirements
Visa Policy
The Visa Policy of Turkmenistan is very strict, with all foreign nationals requiring a visa in advance.
The only exceptions to this rule are people from certain parts of neighbouring Kazakhstan or Uzbekistan, who are allowed to enter without a visa for a limited period of time.
Tourist Visa
In order to obtain a tourist visa for Turkmenistan, all foreign nationals must first obtain a Letter of Invitation (LOI) which is a visa authorisation that is issued by Turkmenistan immigration.
Only a Turkmenistan-registered tour company can apply for an LOI on behalf of a client. As part of the LOI process, visitors are required to book a tour with the sponsoring tour company.
The Letter of Invitation must be approved by the Ministry of Foreign Affairs in Ashgabat – a process which usually takes up to 3 weeks.
You cannot travel to Turkmenistan without an approved LOI.
---
Important: The LOI also includes dates of validity, including an expiry date, by which date you must have exited the country.
In order to remain flexible, its best if the tour company specifies tour dates which are in excess of your actual tour dates.
I travelled to Turkmenistan for 8 days. However, the tour company specified dates which were for one month which then meant that the LOI was valid for one month which allowed flexibility.
If there are issues with the dates on your LOI, the only option is to resubmit a new application, thereby starting the 3-week approval process all over again.
It's always better to specify a much longer date range when applying for the LOI!    
---
Once issued, holders of an LOI can then obtain a visa-on-arrival (VOA) at Ashgabat International Airport.
The visa application process can be complex and time-consuming, and visitors are advised to apply well in advance of their planned travel dates.
---
Important:
It's important that you make no firm travel plans, including the booking of flights and tours, until your LOI is approved.
Approval is not guaranteed! 
---
Once the LOI is issued, you are able to book flights and tours.
Upon arrival at Ashgabat International Airport, visitors must present their LOI at immigration who will issue a visa in their passport.
I paid US$99 for my visa, which had to be paid in USD cash.
Getting There
Air
Most international flights into Turkmenistan arrive at Ashgabat International Airport (IATA: ASB), which is one of two airports currently receiving international flights, with the other being the much quieter Turkmenbashi International Airport.
Ashgabat International Airport
Ashgabat International Airport, whose gleaming, white marble (of course!) terminal is built in the shape of a falcon, was reopened in September 2016 with a new state-of-the-art terminal and upgraded infrastructure facilities.
Formerly known as Saparmurat Turkmenbasy International Airport, it is located approximately 10km north-east of Turkmenistan's capital city, Ashgabat.
Built at a cost of US$2.3 billion, the airport has a capacity to serve 14 million passengers per year at a rate of 1,600 passengers per hour. It is the largest airport terminal in Central Asia.
With just 2.5 million passengers in 2019, the airport certainly doesn't suffer from capacity issues.
The newly redesigned airport also includes two 3,800-metre-long runways, which are capable of handling Airbus A380's. Currently, no such aircraft fly to Ashgabat.
The airport serves as a hub for the local airline, Turkmenistan Airlines which operates services from Ashgabat, across Asia and into Europe.
Currently, just five airlines operate flights to Ashgabat International Airport, with one of those being the local carrier.
The following airlines operate scheduled services to/from Ashgabat International Airport:
China Southern Airlines – flies to/ from Ürümqi
flydubai – flies to/ from Dubai–International
S7 Airlines – flies to/ from Moscow–Domodedovo
Turkish Airlines – flies to/ from Istanbul
Turkmenistan Airlines – flies to/ from Almaty, Beijing–Capital, Daşoguz, Delhi, Dubai–International, Frankfurt, Istanbul, Kazan, Kerki, London–Stansted, Mary, Moscow–Domodedovo, Türkmenabat, Türkmenbaşy
Airport Transport
Tourists arriving in Turkmenistan will be fully escorted by their tour company. Four local bus routes operate between Ashgabat International Airport and downtown Ashgabat.
Land
Turkmenistan shares land borders with five neighboring countries: Iran to the south, Afghanistan to the southeast, Uzbekistan to the north and northeast, Kazakhstan to the northwest, and the Caspian Sea to the west.
Here's a brief description of the land border crossings into Turkmenistan:
Iran-Turkmenistan Border Crossings: There are two main border crossings between Iran and Turkmenistan – Sarakhs (Iran) and Serakhs (Turkmenistan) in the south, and Bajgiran (Iran) and Gaudan (Turkmenistan) in the west. The Sarakhs border crossing is the busiest and most frequently used for crossing between the two countries. Both borders are open for traffic 24/7.
Afghanistan-Turkmenistan Border Crossings: There are two border crossings between Afghanistan and Turkmenistan – Imamnazar (Turkmenistan) and Akina (Afghanistan) in the southeast. Imamnazar is the most commonly used border crossing, and it is open for traffic 24/7.
Uzbekistan-Turkmenistan Border Crossings: There are three main border crossings between Uzbekistan and Turkmenistan – Farap (Turkmenistan) and Alat (Uzbekistan) in the north, Shavat (Turkmenistan) and Kungrad (Uzbekistan) in the northeast, and Khojeyli (Turkmenistan) and Nukus (Uzbekistan) in the northwest. Farap is the busiest border crossing between the two countries, and it is open for traffic 24/7.
Kazakhstan-Turkmenistan Border Crossings: There are two border crossings between Kazakhstan and Turkmenistan – Ozbekistan (Kazakhstan) and Dashoguz (Turkmenistan) in the northwest, and Bolashak (Kazakhstan) and Serhetyaka (Turkmenistan) in the west. Ozbekistan/Dashoguz border crossing is the most commonly used crossing, and it is open for traffic 24/7.
In general, travelers crossing the border into Turkmenistan are required to present a valid passport, visa (if required), and customs declaration form. It is recommended to check the latest border regulations and restrictions before travelling.
Sea
International ferries ply the waters of the Caspian Sea between Azerbaijan (Baku) and Turkmenistan (Turkmenbashi).
Full details are available on the Caravanistan website.
Getting Around
While all forms of public transport exist in Turkmenistan, including buses, shared long distance taxis, city taxis, trains and planes, all visitors will normally be escorted by their tour company. 
Car
During my first few days in Turkmenistan, I travelled in the western part of the country with an excellent driver/ guide – Rejep Shiriyev.
Rejep is an excellent driver and speaks very good English. He had an excellent knowledge of all the sites we visited.
I particularly enjoyed my homestay experience, being invited to stay with Rejep and his wonderful family in the city of Balkanabat.
When making a booking, you can request the services of Rejep through your tour company.
Highly Recommended!
---
Contact Details for Rejep Shiriyev: 
Address: Turkmenistan, 745100, Balkanabat 
Telephone: +993 641 65706
E-mail:
---
Air
During my time in Turkmenistan, I took one domestic flight from Turkmenbashi International Airport to Ashgabat International Airport.
Despite its name, and the building of the Avaza Tourist Zone, the airport at Turkmenbashi International Airport currently only offers domestic flights.
Like everything else in Turkmenistan, my flight was organised by my tour company who had to pull some strings to find me a seat on the flight.
Apparently, domestic flights in Turkmenistan are sold out months in advance. Difficult to make lastminute bookings.
Shared Taxis
Shared taxis crisscross Turkmenistan, travelling on epic journeys through the vast, empty desert.
All taxis arrive on the outskirts of Ashgabat where they terminate at large taxi stations.
---
That's the end of my Turkmenistan Travel Guide.
If you wish to provide feedback or leave a comment, please do so using the form below.
Safe Travels!
Darren
---
Further Reading
Other travel guides from the Central Asia region include:
Darren McLean is an Australian full-time digital nomad who has spent 36 years on a slow meander around the globe, visiting all seven continents and 229 UN+ countries and territories.
He founded taste2travel to pique one's curiosity and inspire wanderlust.