Djibouti Travel Guide
This is a Djibouti Travel Guide from taste2travel.
Date Visited: March 2023
Introduction
Djibouti has been a country which has fascinated me for many years. I'd never met anyone who had travelled there and it was a complete mystery.
When I told friends and family that I was heading to Djibouti, they had no idea that such a country even existed! It is a tiny little country, tucked away in a remote corner of eastern Africa, yet it occupies a strategic location at the entrance to the Red Sea.
The official languages of Djibouti are French and Arabic, with Somali and Afar also widely spoken.
The country has a predominantly Muslim population, with Islam being the official religion. Despite this, a sizable French expat population ensures that items such as pork and alcohol are available on restaurant menus.
Djibouti is so strategically located that several countries (France, the United States, and China) maintain military bases there.
The United States military maintains its only African base in Djibouti. This base, Camp Lemonnier, recently made news headlines when it was used for the airlifting of US diplomats out of Khartoum.
Although not a cheap travel destination, quiet, unassuming, little Djibouti is a surprising travel destination – a country of very friendly, and welcoming, inhabitants who always made me feel welcome.
The main expenses will be accommodation and tours. With a lack of public transport in the countryside, you will need to either rent a car or hire a car with a driver to reach most sights.
Due to its unique location at the meeting point of three tectonic plates, the country offers some astounding scenery in the form of Lake Assal and the surrounding volcanic field. This is a country whose geography is still a 'work in progress'.
Djibouti has a hot and arid climate, with temperatures often reaching up to 45°C during the day. I visited during the month of April which was ideal with temperatures around 30°C.
Djibouti is an interesting destination which can easily be covered in 7-10 days, although tours to remoter regions are pricey!
Location
Djibouti is located in the Horn of Africa, on the eastern coast of the continent. It is bordered by Eritrea to the north, Ethiopia to the west and south, and Somalia to the southeast.
Djibouti is situated at the entrance to the Red Sea and is strategically located at the crossroads of one of the world's busiest shipping lanes, making it a hub for international trade and commerce. It serves as a major trans-shipment port.
The country has a coastline of approximately 300 km and covers a total land area of 23,200 square kilometres (8,957 square miles), which makes it about the size of the US state of New Jersey.
Tectonic Location
Just as important is Djibouti's tectonic location, which has shaped, and continues to shape, the country in every way!
The country is situated near a tectonic triple junction where three tectonic plates meet – African, Arabian, and Somali.
Due to a westward rift movement between the Arabian and Somali plates, the Gulf of Tadjoura has formed over millions of years, which affectively slices Djibouti into two halves.
Just to the west of the Gulf, Lake Assal lies in a depression at -155 m (509 ft) below sea level, making it the lowest point on the African continent and the third lowest point on earth.
Over the next millions of years, this rift movement will result in the earth's surface sinking further with Lake Assal eventually becoming part of the sea bed for a much larger Gulf of Tadjoura. 
Fast forward tens of millions of years into the future and this rifting will eventually split Djibouti into two sections and could leave Ethiopia with a coast of its own.
People
As of 2023, Djibouti has a population of about 1,035,000 people, with more than half (600,000) of the population residing in Djibouti City – the capital and only city of any real size.
The largest ethnic group in Djibouti is the Somali people, who make up about 60% of the population. The Afar people, who are mainly found in the northern part of the country, make up about 35% of the population.
Most of the people in Djibouti practice Islam, which is the official religion of the country. Arabic and French are the official languages, but Somali and Afar are also widely spoken.
Military Personnel
Due to its strategic location, Djibouti is home to a number of military bases. As of 2,021 – 4,000 U.S. Army troops, 1,350 French Army troops, 600 Japanese Army troops, 400 Chinese Army troops, and an unknown number of German Army troops were stationed at various bases throughout Djibouti.
Tour Companies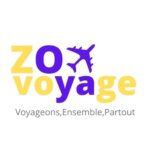 When I first arrived at Djibouti Airport from Addis Ababa, I was offered a ride into town to my hotel by some friendly locals who were collecting a friend from the same flight.
One of the passengers in the car, Ahmed, runs a tour company called Zo Voyages. He offered to arrange any tours for me while I was in Djibouti.
It was Ahmed who arranged for his friend, Akram Saleh (a freelance driver and guide), to take me to Lake Assal. This was a great day trip!
If you need the services of a tour company while in Djibouti, I can recommend Ahmed, who you can contact at the following:
Flag
The flag of Djibouti has two equal horizontal stripes – the top stripe is blue and the bottom stripe is green.
In the centre of the flag, there is a white isosceles triangle with its base along the hoist side. Inside the white triangle, there is a red, five-pointed, star.
The blue stripe on the flag represents the sea, the green stripe represents the land, and the white triangle represents peace. The red star in the centre of the flag represents unity.
The current design of the flag was adopted on June 27, 1977, when Djibouti gained its independence from France.
Currency
The Djiboutian franc (International Code: DJF) is the official currency of Djibouti. The currency, which is issued by the Central Bank of Djibouti, was introduced in 1949 to replace the French franc, which was used during the colonial era.
The Djiboutian franc is subdivided into 100 centimes. However, due to the low value of the currency, centimes are rarely used in practice, and most transactions are rounded to the nearest franc.
The banknotes in circulation in Djibouti come in denominations of 1,000, 2,000, 5,000, and 10,000 francs. The coins in circulation are in denominations of 1, 2, 5, 10, 20, 50, 100, and 500 francs.
Exchange Rate
The franc is pegged to the US dollar at the rate of US$1 = 177.721 DJF 
You can verify the current rate here.
Oversized Bank Notes
For visitor's who remember the days of the old, over-sized, French franc bank notes, the large Djiboutian franc bank notes will bring back memories.
I could never get them to fit in my wallet and they are way too big for the draws of cash tills. Cashiers have to squash them into the till draws, so they are always creased, crushed and generally messy.
If you wish to acquire a note in pristine condition, you will need to ask at a local bank, where I always found the staff to be friendly and helpful.
Money Matters
In terms of hard currency, (i.e. USD cash), travelling in the Horn of Africa can be problematic. In countries such as Ethiopia and Eritrea, the purchase of hard currency is illegal, yet many payments (visa's etc.) need to be made in USD cash.
If travelling to Eritrea, you will need to carry enough USD cash to cover all expenses since credit cards are not accepted anywhere.
If travelling in Ethiopia, you can affectively halve all costs by changing USD cash "unofficially".
Officially in Ethiopia, USD$100 = 5,400 ETB while on the black market, USD$100 = 10,000 ETB (as of March 2023).
Unofficial transactions should never be conducted on the street, but in a safe, secure, indoor environment, such as a hotel lobby.
ATMs
The good news is that ATMs in Djibouti dispense both DJF and USD cash. Djibouti is a great place to replenish your reserves of USD cash!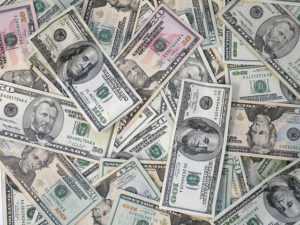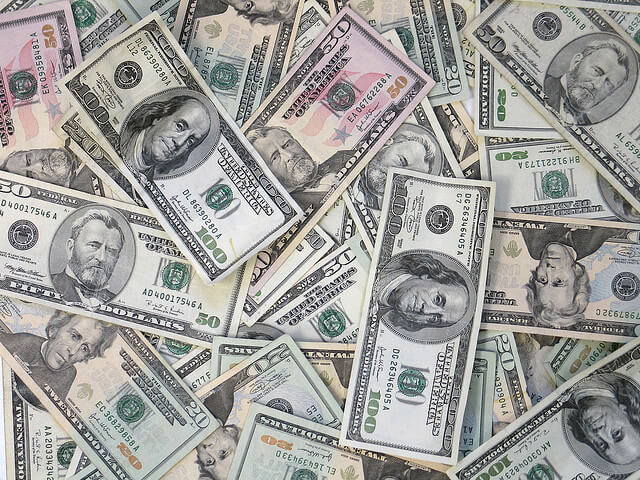 All common credit cards are widely accepted at ATMs in Djibouti, including Mastercard, Visa and even American Express.
Hallelujah!
SIM Cards
Telephone and internet services in Djibouti are provided by the government owned, monopoly operator – Djibouti Telecom.
Generally, I found wi-fi speeds to be painfully slow in Djibouti, with an average speed of just 2Mbps!
Patience is required!
You can easily purchase a local SIM card from the Djibouti Telecom store which is located inside Bawadi Mall. You will need to bring your passport.
I purchased a tourist SIM card, for DJF 1,000 (US$5.62) which was valid for 3 days and offered 500 DJF call credits and 5 GB of data.
Travel Costs
Not cheap!
Which is not surprising, since most former French colonies are expensive! The biggest expense will be accommodation and any tours.
Sample costs: 
Sightseeing
During my time in Djibouti, I explored Djibouti City and the sights around Lake Assal. I was also keen to visit Lake Abbe, but with a 2-day tour costing US$600, I decided to pass.
Djibouti City
Overlooking the Gulf of Tadjoura and the Red Sea, Djibouti City is the capital and largest city of Djibouti. Home to 600,000 souls, Djibouti is a small, relaxed, laid-back capital which is easily covered on foot.
Djibouti city is a melting pot of various ethnic groups, including Somali, Afar, Arab, and French, which creates a unique blend of cultures.
As of 2021, there were an estimated 34,005 refugees and asylum seekers in Djibouti, with the top countries of origin being neighbouring Somalia (14,132) and Ethiopia (12,742).
The locals are generally friendly and crime rates are low. I spent more than a week in the city and never felt threatened or unsafe. Walking around in the evening isn't a problem. People generally are courteous and kind. They were happy to see a tourist!
Despite being the cultural, economic, and political centre of Djibouti, there are few sights of interest for tourists. Rather, the charm of Djibouti lies in its crumbling colonial-era buildings which line the streets of the European Quarter, a district which is pleasant to explore.
The focal point of the European Quarter is Place du 27 Juin 1977 (Place Ménélik). With its whitewashed houses and Moorish arcades, this vast square is a strange mix of the Arab and the European. It's lined with cafés, bars, restaurants and shops.
The historic city centre of Djibouti was constructed during the French colonial period using madrépore, a relatively friable limestone. Most of the buildings were designed and built in the distinctive French colonial architecture style.
To the south of the European Quarter, the African Quarter is much messier and more chaotic. This is where many locals live in rudimentary housing.
Lake Assal
Lake Assal is a saline lake located in the central-western part of Djibouti, about a 2-hour drive west from Djibouti City.
The lake is situated in the Danakil Desert and is one of the most unique and beautiful natural wonders of the country.
Due to a westward rift movement between the Arabian and Somali plates, the nearby Gulf of Tadjoura is slowly pushing further west and will one day inundate the area now occupied by Lake Assal.
Essentially, Lake Assal is a future sea bed, currently being formed on land. One day, as the tectonic plates separate further, the lake will be inundated by the encroaching Gulf of Tadjoura.
The lake is approximately 155 metres (508 ft) below sea level, making it the lowest point in Africa and the third lowest point on earth.
It is also considered one of the most saline bodies of water in the world, with a salt concentration of up to 10 times higher than that of the ocean.
The lake is surrounded by majestic and rugged landscapes, including volcanic formations and rocky hills.
The shores of the lake are coated with a thick layer of white salt, creating a stunning contrast with the deep blue color of the water.
Overall, Lake Assal is a true natural wonder and a must-visit destination for anyone traveling to Djibouti and definitely worth the US$200 tour cost.
Salt Mining
With more than six million tonnes of salt being deposited in the area every year, and the thickness of Assal's crust varying between 20 and 80 metres, this is a resource which mankind could not simply ignore.
Enter the Chinese (no surprise), who have established a salt processing plant on the shores of Gulf of Tadjoura. From here salt is exported directly to China.
Djibouti's Grand Canyon
Djibouti's Grand Canyon, which is called Belvedere Sul Canyon, is located at a point where three tectonic plates (Africa, Arabia and Somalia) are slowly pulling apart – i.e. rifting.
This is an impressive sight and shows the full effect of 'rifting'. The canyon is located on the right-hand side of highway RN9, as you drive towards Lake Assal.
---
Freelance Tour Guide
I toured Lake Assal with Akram Saleh, who is a very knowledgeable guide and a very good driver. 
His fee for the day trip to Lake Assal was US$200. 
If you wish to organise a tour, Akram can tailor any tour to suit your needs. You can contact him on Instagram at:
https://www.instagram.com/akram_persie/ 
---
Ardoukoba Volcanic Area
The area around Lake Assal is 'ground zero' for tectonic plate movements and a hotbed of geographical activity, with the landscape dominated by, the recently erupted, Ardoukoba volcano.
The Ardoukoba volcano is fed by rift magma which emanates from a volcanic fissure which is part of the Great Rift Valley fault system.
As a result of the most recent eruption in November of 1978, basaltic lava flows cover the landscape. Also present are fumaroles, lava tunnels and deep fissures.
It all makes for fascinating sightseeing!
The Government of Djibouti has initiated a proposal with UNESCO to declare the Lake Assal zone including the Ardoukoba volcano and its surroundings as a UNESCO World Heritage Site.
---
Video:
My Guide, Akram Saleh, made a fumarole smoke by inserting his cigarette into the gaseous crevasse. A simple but effective chemistry lesson!
---
Eating Out
The cuisine of Djibouti is similar to the cuisine of neighbouring countries such as Ethiopia. The same staples, such as Injera, tibes etc. are served in Djibouti.
Due to the French influence and the presence of French expats, it's also possible to enjoy some fine French cuisine while in Djibouti City.
Restaurants
Djibouti City is home to many local, budget restaurants and some fine dining options which are owned by French expats.
Some of my favourite dining options in downtown Djibouti City:
Menelik Hotel – Restaurant Tadiourah
Located on the 1st floor of the Menelik hotel in downtown Djibouti City, the Restaurant Tadiourah is a reliable standby which serves both international and local cuisine.
I was in town during Ramadan, and was happy that this restaurant, which is hidden away inside the hotel, was always open and never stopped serving meals. It's a favourite haunt for visiting Ethiopian businessmen.
Restaurant La Chaumière 
Located across the square from the Menelik hotel, and a short walk from Hotel Atlantic, Restaurant La Chaumière is popular for its French and international cuisine, with a particular emphasis on seafood and steaks.
I ordered steak one evening and was so impressed, I returned on another occasion, just to try the steak with a different sauce.
Perfectly clean and inviting, the restaurant also offers a good selection of wines, beers and other drinks to accompany the fine meals.
Pizzaiolo Central
The pizza served at Pizzaiolo Central in downtown Djibouti is surprisingly good. Despite Djibouti being an Islamic country, the menu here features real ham (pork) and real bacon.
I recommend the pizza Paysant (Peasant's pizza) which features bacon, egg and cheese – its breakfast on a pizza.
Pizzaiolo Central is located around the corner from everything else listed in this section.
Cafes
Han's Cake
There is just one café worth mentioning – the best in town – Han's Cake, which is located opposite the Hotel Atlantic in downtown Djibouti City.
It is also located alongside all the restaurants listed in this section.
Open from 7 am to 10 pm, both the food and the cakes are divine. The coffee is the best in town.
Bars
Despite Djibouti being an Islamic country, there are plenty of bars serving (always imported) alcohol.
Most restaurants also serve alcohol.
Accommodation
Atlantic Hotel
During my stay in Djibouti City, I took up residence at the wonderfully comfortable Atlantic Hotel, which is located in the heart of the downtown area.
All of the dining options mentioned in the 'Eating Out' section are located just a short stroll from this hotel.
If you wish to stay in the heart of Djibouti city, the Atlantic hotel is a top choice.
Rooms, which cost around US$160 per night can be booked on Booking.com and include a buffet breakfast.
The hotel also offers rental cars.
Djibouti Palace Kempinski 
The first 5-star hotel in the Horn of Africa, the Djibouti Palace Kempinski hotel is a wonderful choice for those travelling on a business expense account or for those wishing to splurge.
With plush rooms starting at US$300 per night, this is the best choice in Djibouti City and the finest hotel anywhere in the region.
During my visit, the hotel seemed to be empty. I asked about occupancy and was told that it was low due to Ramadan.
Even if you are not staying at the Djibouti Palace Kempinski, it is worth spending DJF 4,500 (USD$25) for a day pass for the swimming pool.
This is the best place in town to cool off, and, on the day of my visit, was popular with visiting French military personnel, who used their standard khaki-issued backpacks to carry their pool accessories.
Airbnb
Due to the number of expats living in Djibouti, there are many Djibouti apartments available for rent on Airbnb which can save you on the cost of accommodation and allow you to further reduce costs by self-catering.
If you are self-catering, the best places to shop for groceries are the Géant hypermarket, which is located inside Bawadi Mall (the only mall in town) or the Nougaprix supermarket which is located downtown.
---
Tip: When booking apartments on Airbnb, check the location. Some apartments are located well away from the centre, in the middle of quiet neighbourhood's.
There's no point staying somewhere which is far from the centre and requires expensive taxi rides whenever you wish to go anywhere.
---
Visa Requirements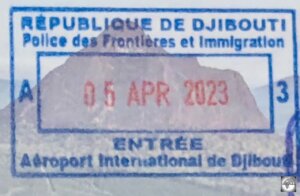 Visas for Djibouti are very straight-forward.
All visitors to Djibouti must obtain either a visa on arrival to Djibouti, an electronic e-visa online or a visa from one of the Djiboutian diplomatic missions prior to arrival in Djibouti.
The one exception to this rule is Singaporean passport holders, who can enter Djibouti without a visa.
Tourist visas are valid for a stay of 30 days.
Djibouti Visa in Addis Ababa

I applied for my Djibouti visa at the Djibouti Embassy in Addis Ababa where a single-entry tourist visa cost me US$35, payable in USD cash, and required one passport photo.
Thirty day tourist visas are issued the same day, with applications accepted until 12 noon. The embassy then closes for lunch, then reopens at 1:30 pm at which time you can collect your passport. The staff are friendly and helpful.
Letter of Invitation
I was not asked for a letter of invitation when I applied for my visa at the embassy – but – I was asked for my letter of invitation by immigration upon arrival at Djibouti airport.
Since I didn't have a letter of invitation, I was asked to wait – along with most other foreigners from the flight. Eventually, a 2nd immigration officer stamped an entry stamp into my passport and welcomed me to Djibouti.
---
The contact details of the Djibouti Embassy in Addis Ababa are:
Address
Bole Sub City, Kebele-03, House No. 003
Addis Ababa
Ethiopia
Phone
+251-116-613200
+251-116-613006
Getting There
Air
The easiest and most common way to get to Djibouti is by air.
Djibouti–Ambouli International Airport is the only airport in Djibouti. Located 6 kilometres (4 miles) south of downtown, the airport is currently undergoing a complete rebuild (March 2023). As such, everything is a mess and there are currently no shops, services or anything else available.
The airport also serves as a joint civilian/military-use airport. When my Ethiopian Airlines flight taxied to the terminal, we parked next to a group of uniformed soldiers who were unloading large assault rifles from various shipping containers and laying them out on the tarmac. Military stock-taking?
The following airlines provide scheduled flights to/ from Djibouti:
Airport Transport
Taxis are available outside the terminal.
I was fortunate to meet some friendly locals who offered to drive me to my downtown hotel – a wonderful introduction to the country. The Djiboutian's are so friendly and kind!
Land
Djibouti shares borders with Eritrea, Ethiopia, and Somalia, but travel overland can be challenging due to poor road conditions, security risks, and the need for permits and visas.
Currently the land border between Djibouti and Eritrea is closed while the borders between Djibouti and Ethiopia and Somalia (Somaliland) are open.
However, the newly constructed Addis Ababa-Djibouti railway line provides a convenient and safe way to travel between Ethiopia and Djibouti.
Somaliland
4WD vehicles for Hargeisa (capital of Somaliland) depart each evening at around 5 pm from Avenue 26 in Djibouti City.  The cost of a seat up front, next to the driver, is USD$40, while those behind cost US$30.
There is no fixed office for these Somaliland 'taxis', they simply park alongside the roadside on Avenue 26. Any taxi driver in Djibouti knows where to find them and you should arrange transportation the day before.
There are many vehicles making this journey each evening, with all 4WD's being 1990's-era Toyota Land Cruisers. They are beat up, well past their expiry date and prone to breakdowns in the Somali dessert in the middle of the night. All part of the adventure!
The 562 km journey is entirely on unsealed roads (except for the first 20 km inside Djibouti) with a total journey time of 17 hours. This includes a 4-hour stop at the border.
Most of the journey is done during the night, when it is cooler in the desert.
The Somali drivers, who drive like there is no tomorrow, speed along the sandy/ gravel/ rutted tracks at truly dangerous speeds in the darkness of night. The locals in my car kept asking the driver to slow down. They were afraid for their lives!
This is a long, enduring, uncomfortable, and at times plain scary, journey!
More coverage on this in my Somaliland Travel Guide.
---
Tip:
Prior to your main bag (backpack) being strapped onto the roof of the 4WD, you should remove anything valuable or breakable, including all toiletries. Your bag will be crushed under the weight of boxes and other heavy items. 
Also at the border, you will be separated from anything on the roof of your vehicle for about 4 hours. 
---
Getting Around
Public transport in Djibouti consists mainly of minibuses that are privately owned, with no known schedule.
Taxis are also numerous and inexpensive with most rides around Djibouti City costing between DJF 500 – 1,000 (USD$2,80 – $5.60).
Taxi
Taxis in Djibouti tend to look like beat up dodgem cars. A taxi fare around Djibouti city should cost DJF 500, with longer journeys costing up to DJF 1,000.
Rental Car
The Atlantic Hotel offers rental cars starting a USD$50 per day.
---
That's the end of my travel guide for Djibouti. If you wish to comment, please feel free to leave a message below. 
Safe Travels!
Darren
---
Further Reading
You might be interested in reading my:
Darren McLean is an Australian full-time digital nomad who has spent 36 years on a slow meander around the globe, visiting all seven continents and 229 UN+ countries and territories.
He founded taste2travel to pique one's curiosity and inspire wanderlust.