Henley Passport Index
This is a taste2travel post on the Henley Passport Index.
Latest Update – January 2023
Introduction
Henley and Partners of London have just released their 2023 Henley Passport Index to reflect the current strength of all passports.
What exactly is the Passport Index?
The Henley Passport Index is the original, authoritative ranking of all the world's passports according to the number of destinations their holders can access without a prior visa.
A Measure of Passport Power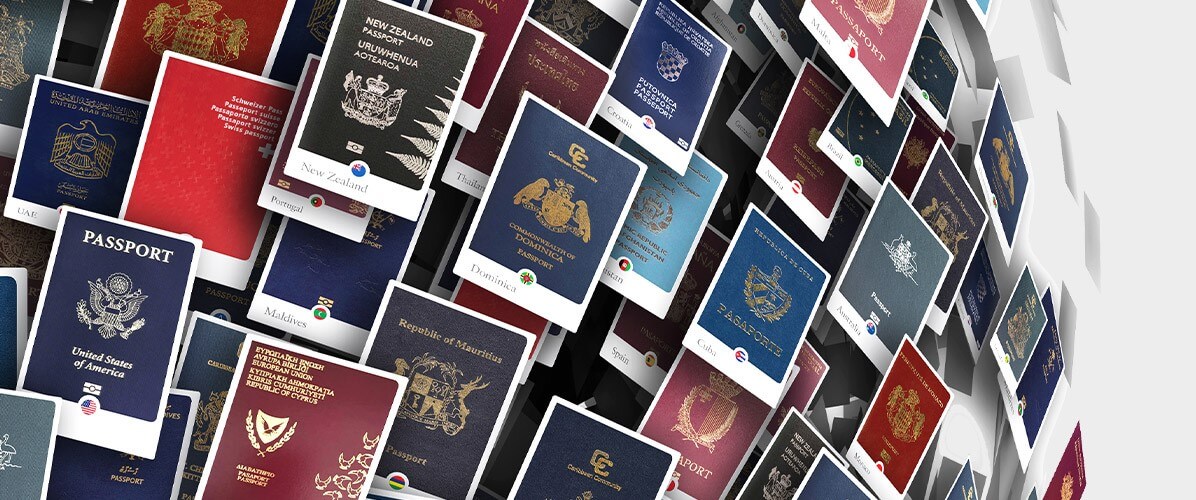 In 1984, Saint Kitts and Nevis, the smallest sovereign state in the Americas, passed a law offering citizenship to individuals who "made a substantial investment in the state" and were of good character and not a threat to the country.
Since then, other Caribbean nations such as Antigua & Barbuda, Dominica, St. Lucia and Grenada have introduced their own citizenship programs which allow for those willing to pay a substantial fee the opportunity to easily acquire a 2nd passport.
For consulting firms in the residence and citizenship-by-investment industry, there is a need to rank the 'quality' or 'power' of different passports.
One such firm – Henley & Partners – publish the Henley Passport Index which is an annual ranking of all the passports of the world according to the number of countries their holders can travel to visa-free.
The ranking is based on data provided by the International Air Transport Association (IATA), which maintains a comprehensive database of global travel information. The IATA data is augmented by in-house research conducted by Henley & Partners itself.
Index Mechanics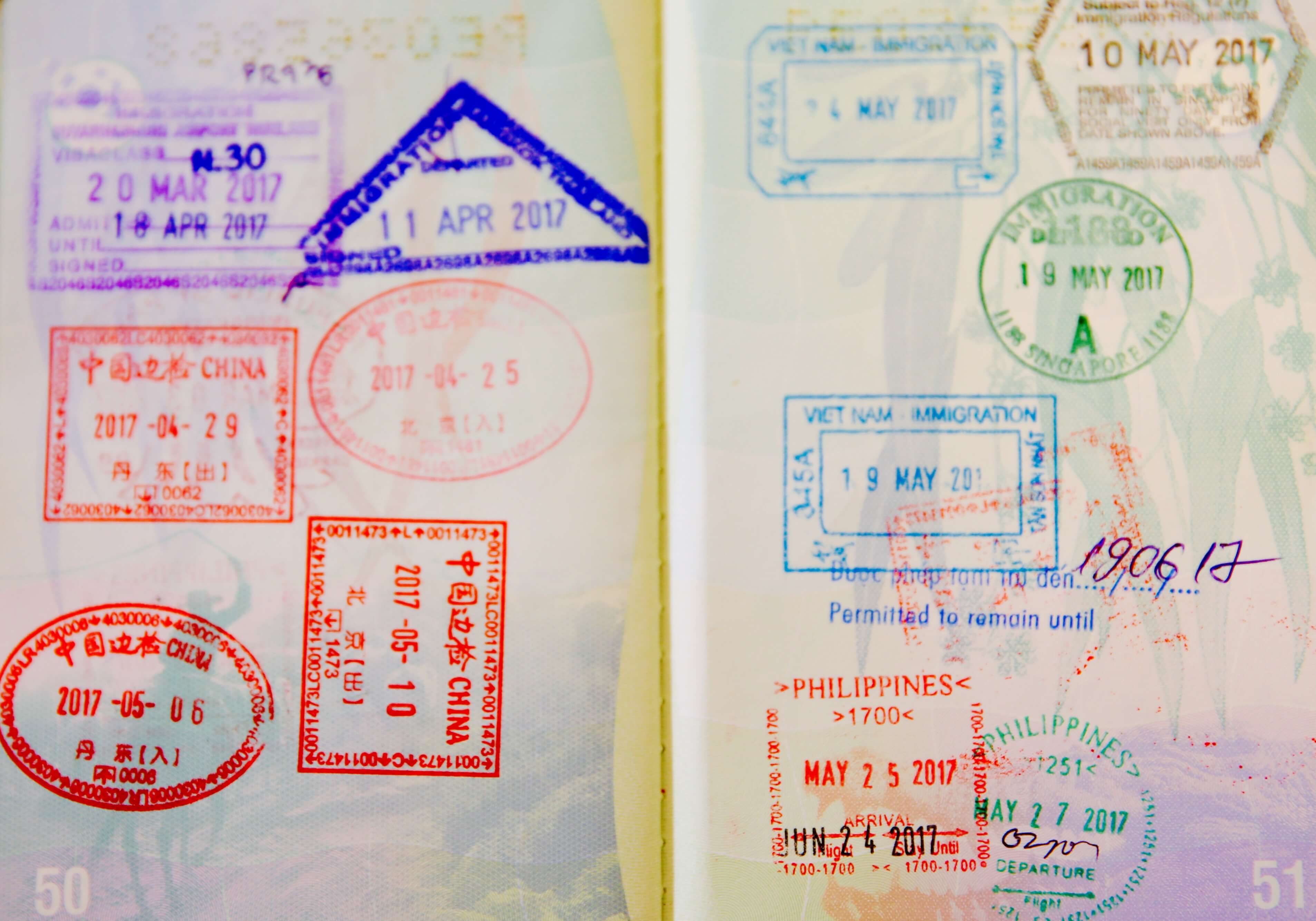 The index includes 199 different passports and 227 different travel destinations.
For each travel destination, if no visa is required for passport holders from a country or territory, then a score with value = 1 is created for that passport. A score with value = 1 is also applied if passport holders can obtain a visa on arrival, a visitor's permit, or an Electronic Travel Authority (ETA) when entering the destination.
These visa-types require no pre-departure government approval, because of the specific visa-waiver programs in place.
Where a visa is required, or where a passport holder has to obtain a government-approved electronic visa before departure, a score with value = 0 is assigned. A score with value = 0 is also assigned if passport holders need pre-departure government approval for a visa on arrival, a scenario not considered 'visa-free'.
The total score for each passport is equal to the number of destinations for which no visa is required (value = 1), under the conditions defined above.
2023 Henley Passport Index
The strongest passport on the 2023 Henley Passport Index is that of Japan, whose citizens enjoy visa-free travel to 193 countries.
'Top 10' Rankings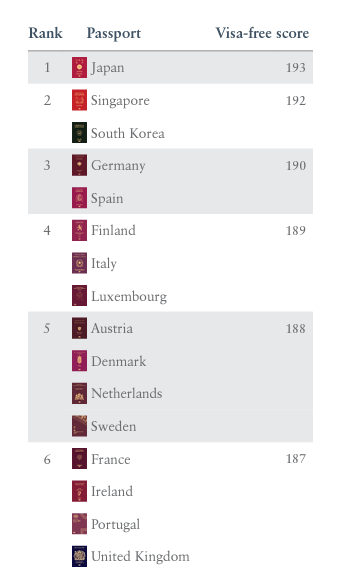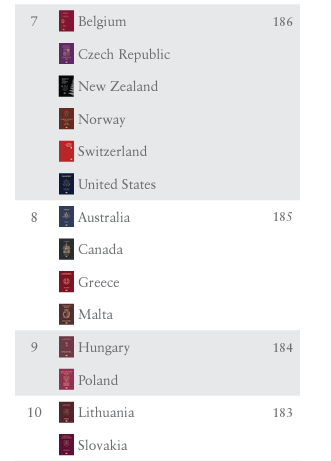 'Bottom 10' Rankings
At the other end of the index, the weakest passport belongs to Afghanistan, whose citizens can visit just 27 countries visa-free.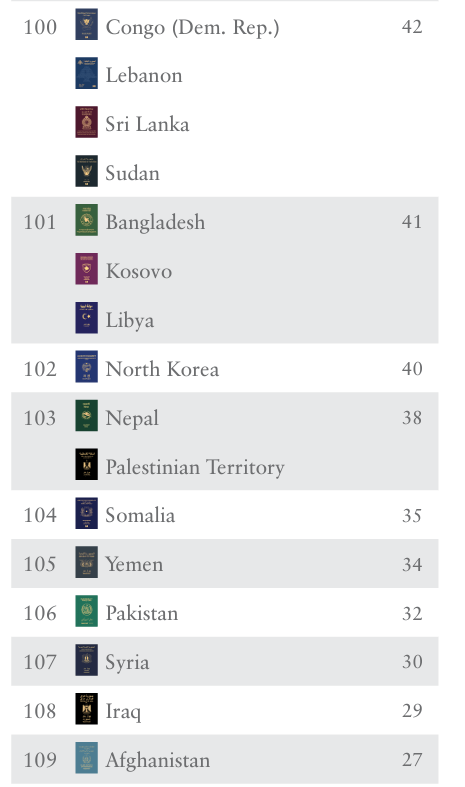 Online Passport Comparison
The Henley & Partners website allows you to compare the strength of your passport and to view the performance of your passport during the 18 years in which the index has been compiled.
How does your passport measure up? 
---
Safe Travels!
Darren
---
Follow me on Instagram: 
Darren McLean is an Australian full-time digital nomad who has spent 36 years on a slow meander around the globe, visiting all seven continents and 229 UN+ countries and territories.
He founded taste2travel to pique one's curiosity and inspire wanderlust.