Cayenne Carnival
Welcome to the taste2travel Cayenne Carnival feature!
Date of Visit: January 2015
Introduction
Carnival in French Guiana takes place each year between Epiphany in early January and Ash Wednesday in February or March. Every Sunday during this period, there is a parade on the streets of Cayenne, making this the longest running of any carnival in the Caribbean region.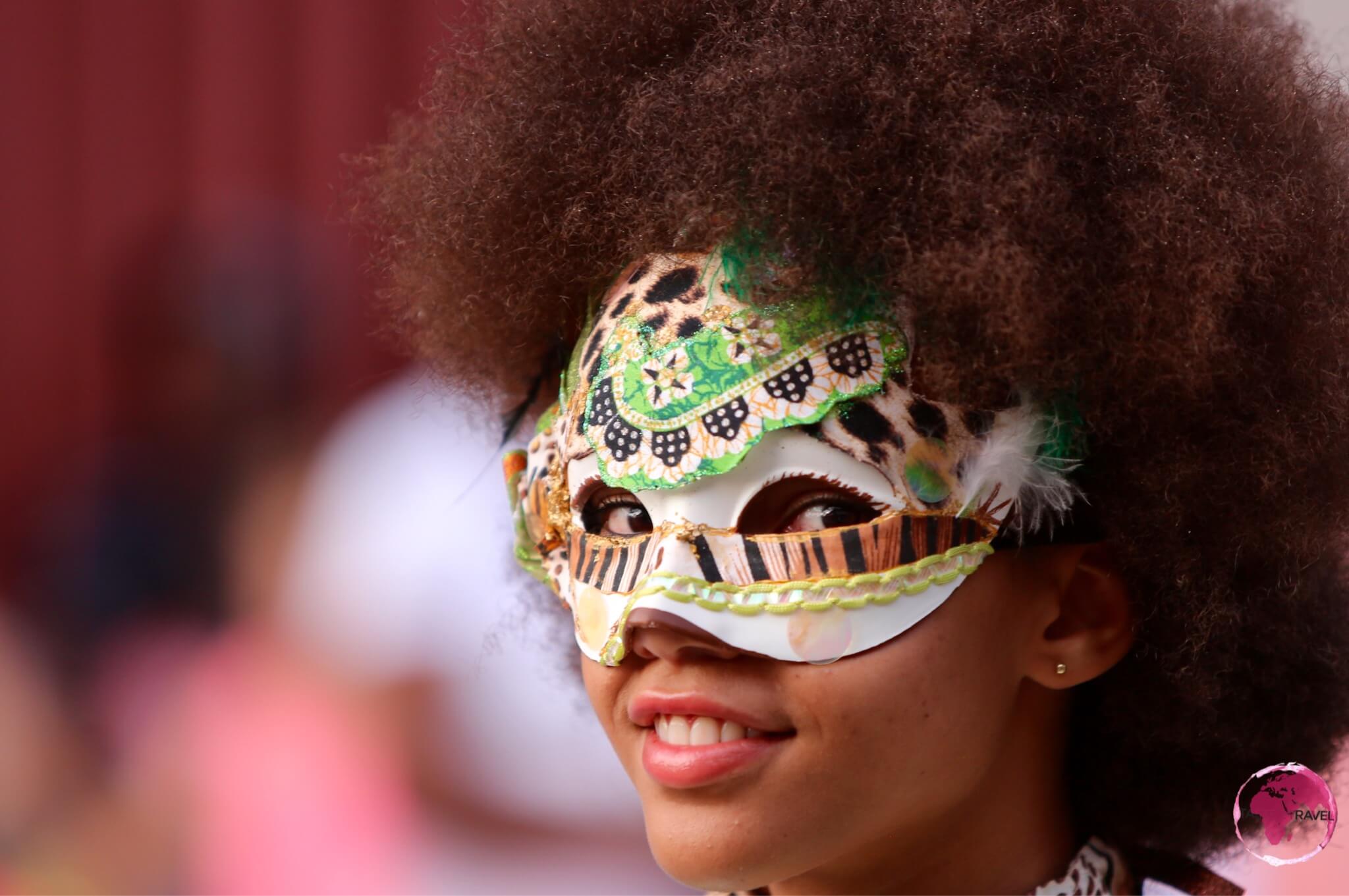 Carnival à la Cayenne is a cultural tradition of the French Guianese Creole, its origin traced to carnival customs long practised in Europe. It debuted during the beginning of colonisation when settlers took part in carnival, forbidding the slaves from participating. Defying the ban, the slaves practised carnival in clandestine ways, seeing it as a way to regain some freedom.
The ornate handmade masks continue being/ are an integral part of Mardi Gras culture. To this day they symbolise the notion of freedom, of escaping class constraints and social demands. Wearing masks during the festivities lets us all become equal, individuals can mingle with the masses and ultimately everyone can be whoever they'd like, at least for a few weeks.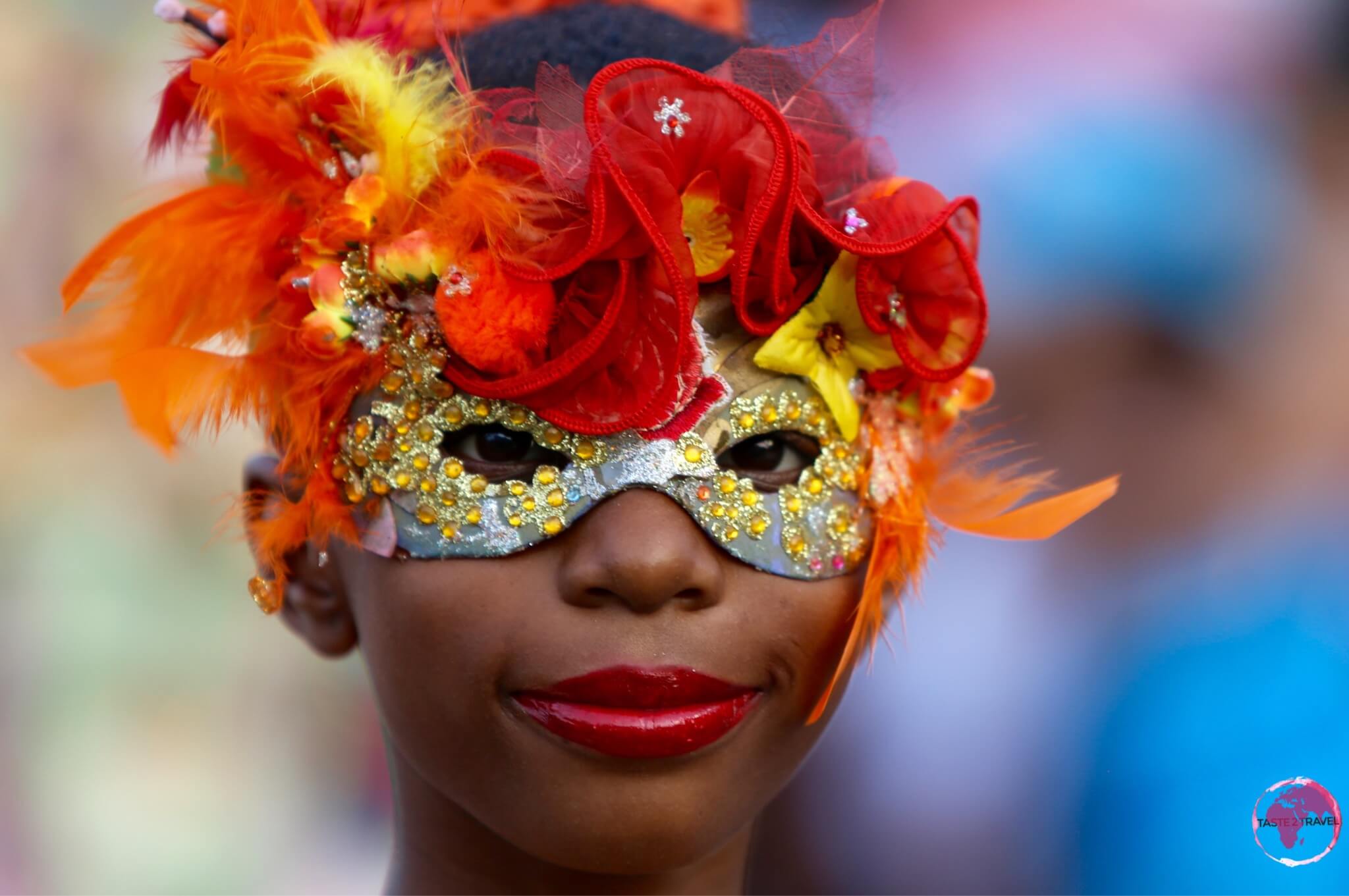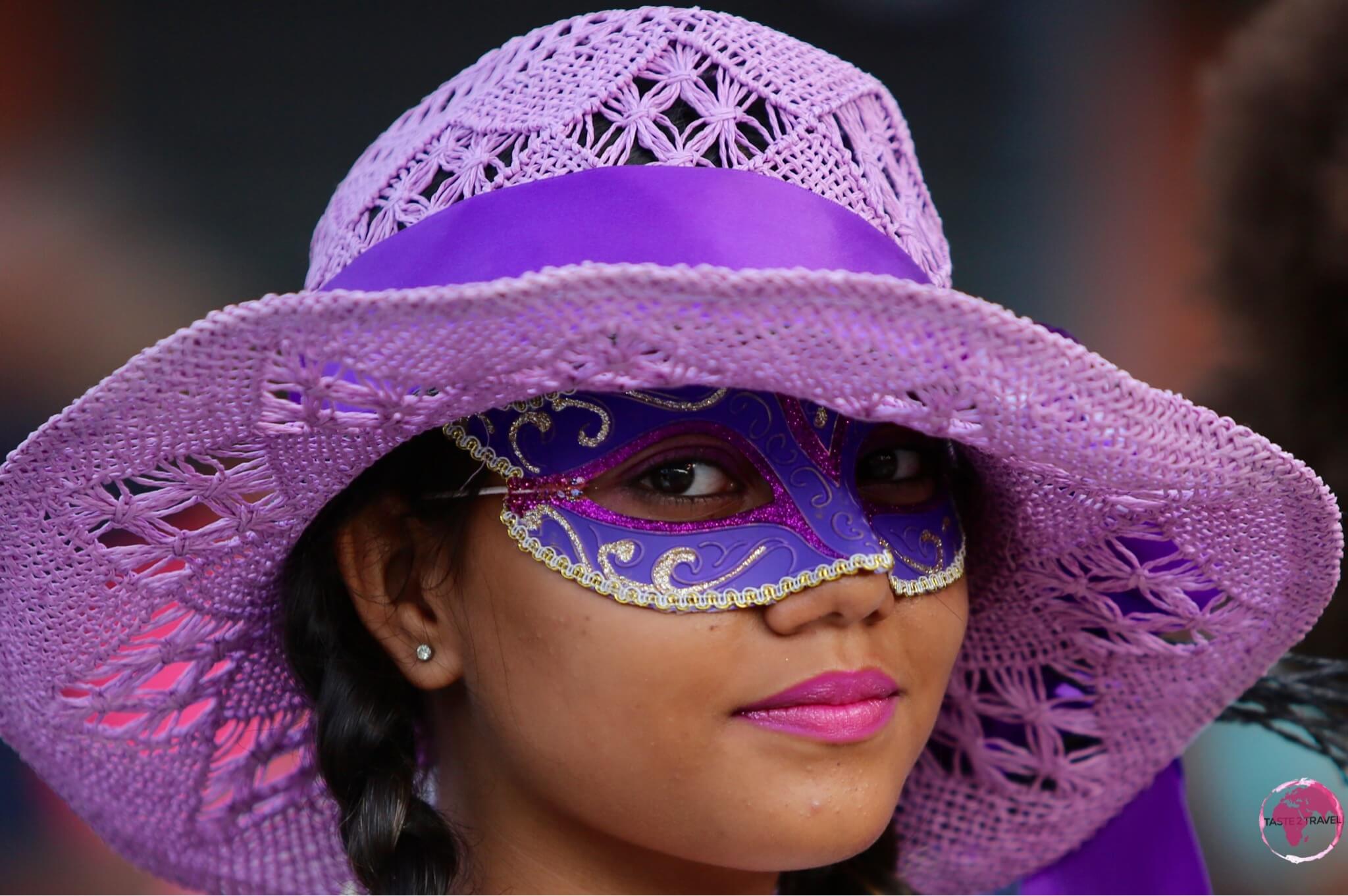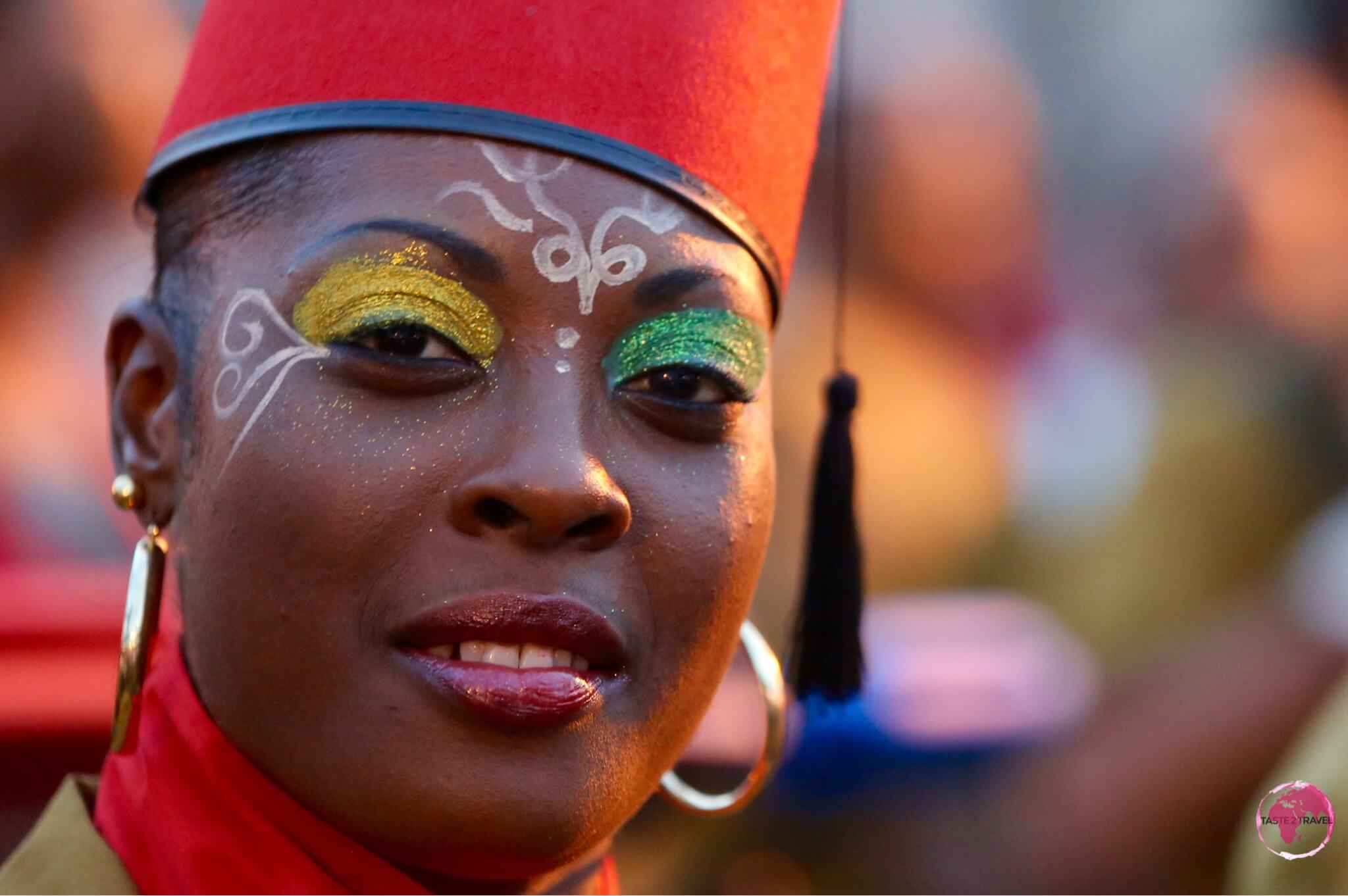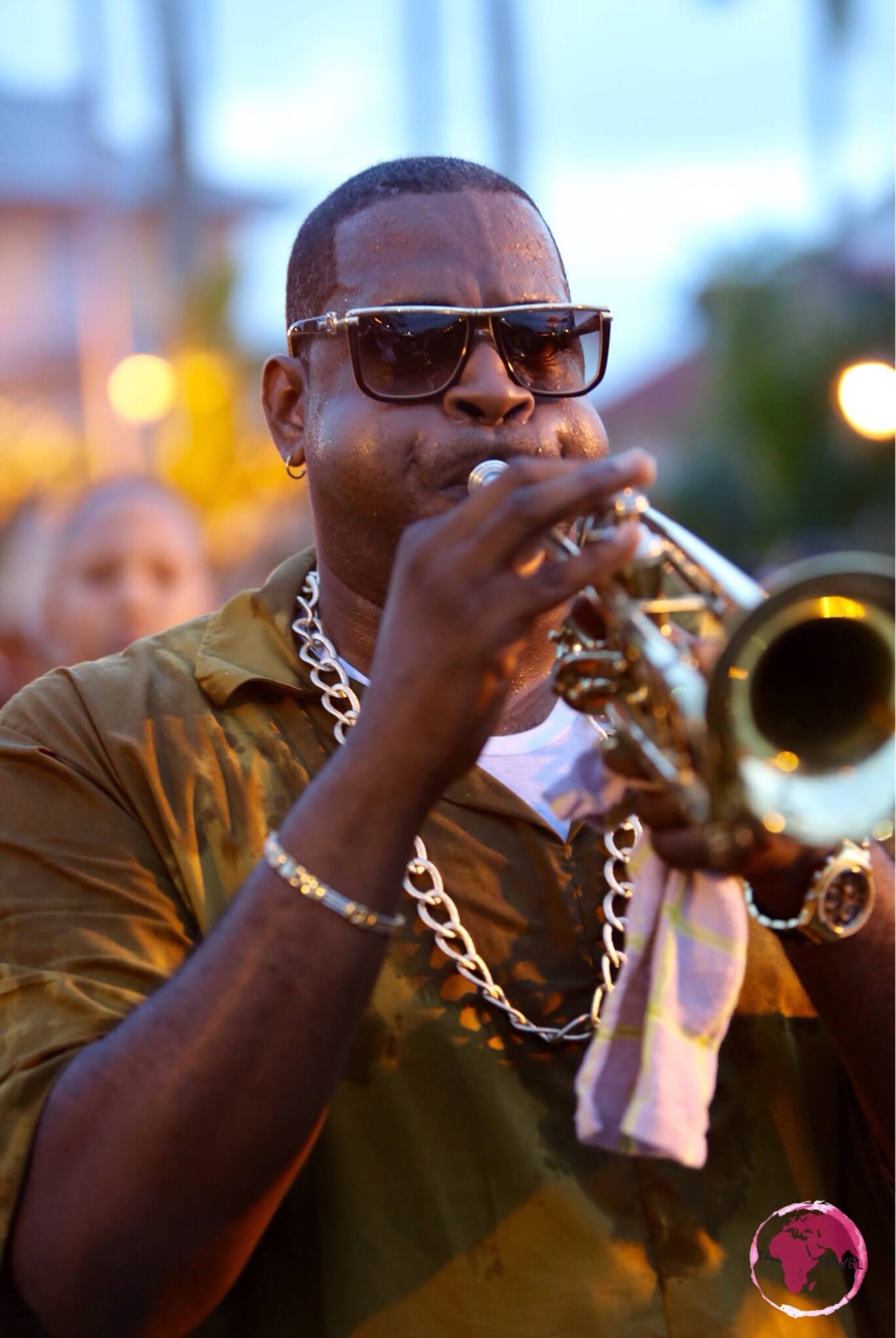 Accommodation
Hotels are in short supply in Cayenne (and elsewhere in the territory). It's always best to book in advance using an online agent such as booking.com
I stayed downtown at Hotel Le Dronmi, which I would recommend. The hotel is conveniently located to everything of interest plus it's on the parade route.
Eating Out
This is a former French colony – need I say more. Lots of good food available in this town.
A great place to chill out and people watch is the terrace at Les Palmistes. This is the quintessential bar/restaurant in Cayenne. Located across from the square of the same name.
Visa Requirements
Some nationalities require visas for French Guiana – check your requirements prior to arrival.
Getting There
By plane
French Guiana's main international airport is Cayenne – Félix Eboué Airport, located south of the city centre. There are two flights a day to Paris served by Air France and Air Caraïbes with services also to Martinique, Guadeloupe, Paramaribo (Suriname) and Belém (Brazil).
While there are no buses serving the airport, you can either rent a car or pay an extortionate amount (€35 to central Cayenne) for an airport taxi.
By road
From both neighbouring countries (Brazil and Suriname), you will need to cross a river by ferry into French Guiana. The border crossings are easy and straight-forward.
From Brazil, you will arrive in Saint-Georges de l'Oyapock from where you can travel by bus to Cayenne. In 2011, a newly built bridge was completed (at a cost of $33 million) linking Brazil and French Guiana, but it is still yet to be opened.
From Suriname you will step off the ferry in Saint-Laurent-du-Maroni from where you can take a bus to Iracoubo and transfer to another going to Cayenne.
Getting Around
Public transport is sporadic throughout the country. The best option is to hire a car. This is a French territory so roads are in excellent condition.
Safe Travels!
Darren
---
Follow me on Instagram: 
---
Further Reading
Other travel reports from the region include:
Darren McLean is an Australian full-time digital nomad who has spent 36 years on a slow meander around the globe, visiting all seven continents and 229 UN+ countries and territories.
He founded taste2travel to pique one's curiosity and inspire wanderlust.